Today's public symposium on Guyana's constitutional reform process was driven by popular demand, according to Severin Wilson, head of the Carter Center's constitutional reform project.
The symposium, which is being held at the University of Guyana's Education Lecture Theatre at Turkeyen, will see a panel of local and foreign experts facilitating discussion on lessons to be learned from the experiences of Guyana and other countries in the process of constitutional reform.
Constitutional reform, Wilson explained, has been the stated intention of both the government and opposition for many years and the symposium, funded through a grant from the UK High Commission in Guyana, is intended to do nothing more than provide a forum for conversation about how the process is moving forward.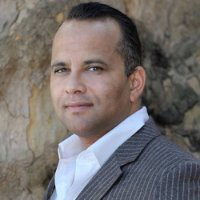 "It is a Guyanese-driven initiative, the sole purpose of which is to have a forum for public discourse of how the reform process is going. There is no motive and no expected outcome beyond the hope to stimulate conversation and engagement," Wilson explained.
He noted that while the political parties have been invited, it is not a political event and stressed that it is not intended to deal with substantive matters of the law.
Panelists who will be addressing attendees are social media researcher Dr Paloma Mohamed, Elections Commissioner Vincent Alexander, former Chair of the constitution reform process Ralph Ramkarran SC, peacebuilding and governance practitioner Lawrence Lachmansingh, legal practitioner and past president of the Transparency Institute of Guyana Inc Gino Persaud, and international constitution reform experts Dr Jacqueline Hanoman, Geoffrey Weichselbaum, and Michele Brandt. Wilson stressed that this event was from its inception conceived as being something driven by Guyanese and, therefore, in identifying panelists the team decided to first look at Guyanese expertise, with foreign expertise only being added where it may be complementary.
"Only two of the participants are not Guyanese. We want anything cascading out of this to be Guyanese owned," he explained.
One of the panelists Dr Jacqueline Hanoman, who is Guyanese by birth, told Stabroek News that her invitation to participate in the panel was because of her experience working in developing nations that have undergone constitutional reform, principally Venezuela and South Africa.
She explained that as a sociologist, community educator and qualitative researcher, who focuses on issues of social justice and equity, much of her work has been on how policies and programmes that result from constitutional reform have been perceived by the people of the nation and how they have affected their lives. "Central to this is how civic education underlies the construction of making meaning of these policies and programmes. My contribution to the panel will be on the role civic education plays in making meaning of constitutional reform, the policies and programmes that result from this reform, and how this education fosters democratic agency, which is fundamental to nation building. I will be giving specific examples from my work to support my case," Hanoman noted.
The symposium, titled "Perspectives on Guyana's Constitutional Reform Process," begins at 6 pm and will be simultaneously live-streamed via UG's Facebook page.
Around the Web