A trial date has been set for Haleno Luiz, the Brazilian pastor who is charged with causing the death of a motorcyclist last month.
Luiz, a senior pastor at the Universal Church of the Kingdom of God, is charged with driving motor van PPP 4765 in a manner dangerous to the public on March 3, at Hadfield and Smyth streets, thereby causing the death of Maurice Moseley.
Magistrate Leron Daly yesterday set May 22 as the trial date.
At Monday's hearing, special prosecutor Eusi Anderson reported that statements in the matter are ready to be served on the defence but noted the post-mortem report for Moseley was still outstanding.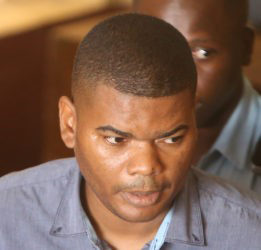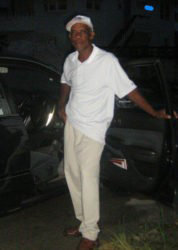 Nonetheless, the prosecutor told the court that he was ready for a trial.
Meanwhile, Luiz's lawyer, Mark Waldron, had no objection to a date for the commencement of the trial.
As a result, the magistrate adjourned the matter until May 22 and ordered that all the witnesses in the matter be summoned to the court.
It was reported that on the day of the accident, Luiz was proceeding east on Hadfield Street at a fast rate and failed to stop at the intersection with Smyth Street. As a result, Moseley, who was riding a motorcycle along Smyth Street, collided with Luiz's vehicle. Moseley was taken to the hospital, where he was pronounced dead on arrival.
Around the Web