A summons was on Monday issued for Regan Rodrigues, also known as 'Grey Boy,' who is to face new evidence in a preliminary inquiry for the murder of political activist Courtney Crum-Ewing. Two weeks ago, the Director of Public Prosecutions (DPP) Shalimar Ali-Hack ordered the reopening of the Preliminary Inquiry (PI) into the murder charge that was previously laid against Rodrigues.
When the case was called by Magistrate Judy Latchman, special prosecutor Nigel Hughes stated that Rodrigues had not yet been arrested. This statement prompted Magistrate Latchman to enquire under whose authority an arrest warrant was issued for Rodrigues since he was discharged by the court over the murder of Crum-Ewing.
A request was then made for a summons to be issued for Rodrigues.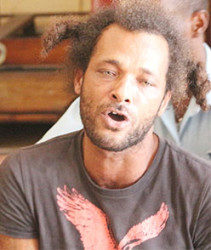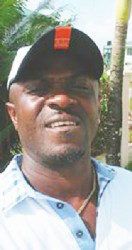 This request was granted by the Magistrate, who also stated that attorney Adrian Thompson, who represented Rodrigues during the PI, would have to be notified of the next court date.
The matter was then adjourned to April 25.
According to the DPP's Chambers, the sole purpose of remitting the case to Magistrate Latchman is to take further evidence from police witnesses and to rule on the voluntariness of all oral statements of the accused.
Rodrigues had been discharged by Magistrate Latchman last year after she said there was no evidence that suggested to the court that Rodrigues was the one who pulled the trigger on the night when Crum-Ewing was murdered. She said that throughout the case the accused and the supposed evidence against him never implicated him in the murder. Rodrigues was charged in July, 2015 with unlawful possession of a pistol and 14 live rounds of ammunition. The gun was reported to have been linked to the murder of Crum-Ewing and formed the basis for the murder charge. However, the charge for the weapon did not stick. Crum-Ewing, 40, a father of three, was gunned down while he was urging residents in Diamond to vote.
Around the Web