A Guyana Police Force rank was yesterday charged with two counts of fraud, including converting $400,000 he received for another man to his own use.
Constable 20709 David Singh, who is attached to the Tactical Services Unit (TSU), was brought before Chief Magistrate Ann McLennan on two charges.
It is alleged that between February 1, 2016 and December 31, 2016, at Eccles New Housing Scheme, having received $400,000 on account of Latchman Mohabir from Rabindra Harrichand, he fraudulently converted same to his own use and benefit.
The second charge alleged that Singh, on January 26, at Penny Lane, South Ruimveldt Gardens, with intent to defraud, promised to pay $6,000 for 40 days for hiring motor car PPP 9901 from Troy Jacobs, knowing same to be false.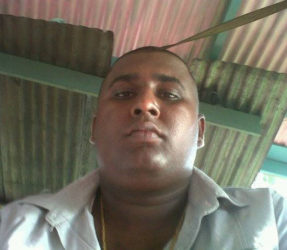 Singh, 32, pleaded not guilty to both charges.
Attorney Patrice Henry claimed that both complainants have been reimbursed and therefore his client ought to be released on his own recognisance.
But police prosecutor Arvin Moore said he had no knowledge of monies being repaid to either of the complainants. Nonetheless, he made no objection to bail being granted but asked that it be substantial.
Singh was later granted his release on a total of $30,000 bail after bail was set at $15, 000 for each charge.
The matter will be called again on April 21.
Around the Web