The two men accused of killing Mohamed Abdool Shameer in a boat collision on the Pomeroon River had the murder charge against them dismissed yesterday after a court upheld a no-case submission made by their lawyer but they were committed to stand trial in the High Court on the lesser count of manslaughter.
Lennox Baharally, 24, a boat builder and the nephew of the deceased, and Rondell Edwards, 19, a boat builder's apprentice, were charged in July last year with murdering Shameer.
The charge had stated that on April 25, the duo murdered Shameer in the Upper Pomeroon River. The men are represented by attorney Jerome Khan.
At the conclusion of the preliminary inquiry into the murder charge at the Suddie Magistrate's Court yesterday, Magistrate Sunil Scarce upheld a no-case submission made by the defence attorney.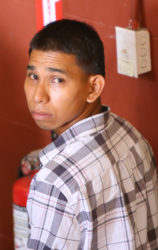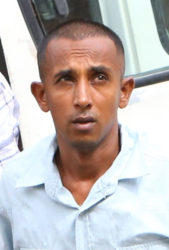 The magistrate, in handing down his decision, agreed that the prosecution failed to provide any evidence of any misunderstanding between the two defendants and Shameer. The magistrate also said that the prosecution failed to establish that the men had intentions to kill or cause grievous bodily harm to Shameer.
Additionally, the magistrate said that the court could not find any evidence that they murdered Shameer and, therefore, committed them to stand trial in the next practicable sitting of the Demerara Assizes for manslaughter.
Bail was refused and the duo was remanded to prison.
Shameer, 58, was found some 60 miles from the scene of a boat crash, gutted and buried in a shallow grave.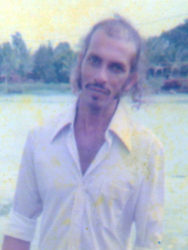 He was said to have been in a paddle boat at the time of the collision and the other, larger boat involved in the accident was reportedly being driven by Baharally, who was in the company of two others, including Edwards.
The two men were later arrested and questioned about the matter and were later released on bail without charges being laid.
The investigation was later handed over to ranks in Georgetown.
A file was prepared after the investigation was completed and that along with a statement from the Maritime Administration was sent to the Director of Public Prosecutions (DPP), who advised that the two men be charged with murder.
Around the Web