City businessman Mikhail Rodrigues, who was accused of a $2 million fraud, had the charge against him dismissed yesterday after the complainant chose to offer no evidence.
The charge against Rodrigues, the owner of Juice Express, alleged that on August 11th, 2016, at Georgetown, he had been solely entrusted by Raghubeer Paul with a truck, GJJ4976, valued at $2,200,000, in order that he may use same and return it to him, but converted it to his own use and benefit.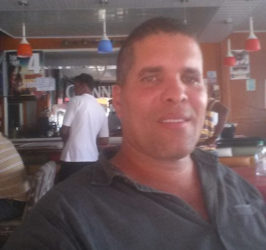 When the matter was called yesterday, Police Prosecutor Arvin Moore told the court that the complainant no longer wanted to go ahead with the matter but would accept the return of his truck.
This was supported by Rodrigues' attorney, Marcel Bobb, who only added that his client is willing to hand over any documents related to the truck.
As a result, Chief Magistrate Ann McLennan dismissed the charge against Rodrigues but he was ordered him to pay the court $8,000 in costs, with a default sentence of four weeks in jail.
Around the Web