In a statement that he does not dispute giving to police, Melroy Doris identified his co-accused Lennox Wayne, called "Two Colours," as being beautician Ashmini Harriram's killer.
The two are on trial for Harriram's murder before Justice Jo-Ann Barlow and a 12-member jury at the High Court in Georgetown.
The allegation against them is that on July 10, 2014, they murdered the young woman at the Lusignan Railway Embankment, East Coast Demerara.
Both men have denied the charge.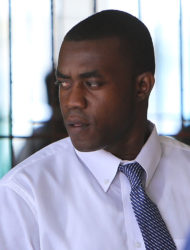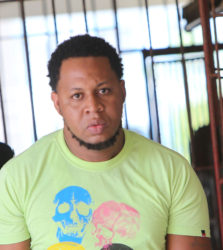 In his caution statement, which was tendered and admitted into evidence, Doris, a taxi driver, told the police that on the day in question, he was hired by Wayne, whom he referred to as "Two Colours."
He said Wayne asked to be transported to Lusignan, and after arriving in the area, they passed two girls at a corner and he requested that the vehicle stop.
According to Doris' statement, which was read, after the vehicle came to a halt, "Two Colours" whipped out a gun, exited the car, and shot one of the two girls.
It was Harriram, called "Munesha," who was fatally shot.
After the shooting, Doris said, "Two Colours" went back into the car, placed the gun to his head, and ordered him to drive.
Doris does not deny having given police the caution statement, nor did he challenge its admission into evidence.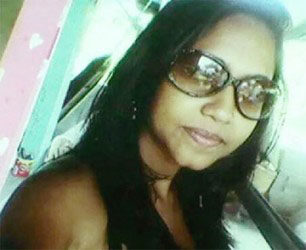 Sharon Pryce, who owned the car, testified that Doris operated the vehicle as taxi.
Representing Wayne is attorney Nigel Hughes, while Doris is being represented by attorney Stanley Moore.
The state's case meanwhile, is being presented by Prosecutor Shawnette Austin, in association with Tamieka Clarke and Mandel Moore.
The trial continues on Monday.
Around the Web