A former Republic Bank clerk was yesterday charged in a city court with misappropriating $500,000 that she was supposed to transfer to another bank.
The charge against Stacey Moffatt, of 38 Shell Road, Kitty, states that in the month of July, 2015, in Georgetown, while employed as a clerk or servant at Republic Bank, she received $500,000 from Ivan Bazilio in order that she may wire transfer the funds to the University of the Southern Caribbean's Scotiabank account in Trinidad but fraudulently converted it to her own use.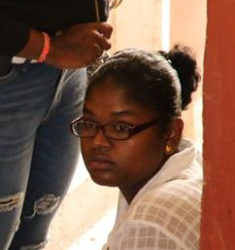 Moffat, a 28-year-old mother of one who is currently employed at Johnny Rockets, denied the charge after it was read by Magistrate Leron Daly.
After no objection to bail from Police Prosecutor Bharat Mangru, Magistrate Daly set bail at $150,000 and adjourned the case until April 28th.
Around the Web