The trial of former General Manager of the New Guyana Marketing Corporation (NGMC), Nizam Hassan, who is accused of approving payments for substandard work, continued on Thursday with testimonies from several witnesses, including his successor.
Hassan and Felicia De Souza-Madramootoo, the wife of engineer Hanniel Madramootoo, stood before Chief Magistrate Ann McLennan, who is presiding over the trial in a Georgetown court.
The prosecution has proceeded with the trial of Hassan and Felicia in the absence of their co-defendants, Hanniel, his brother Phillip Madramootoo, and his friend Nizam Ramkissoon, both Directors of Constantine Engineering and Construction Services Limited, which is said to be based in Trinidad and Tobago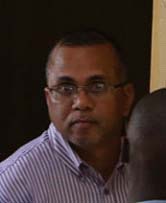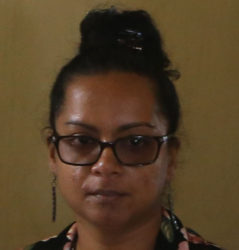 It is alleged that Hanniel, the former agriculture ministry engineer, conspired with Hassan and others to approve payments to Constantine Engineering and Construction Services, although the works were "incompetently and incorrectly" done.
Police Prosecutor Deniro Jones called Ida Sealy Adams to the stand on Thursday. Lance Corporal Munilall Persaud, who is stationed at the Special Organised Crime Unit (SOCU) also testified along with Superintendent of Police Trevor Reid, who is also stationed at SOCU.
During Reid's testimony, he stated that on September 22, 2016, he held a confrontation between Ravendra Arjune and Felicia Madramootoo. During the confrontation, he said, Felicia stated that on two occasions she collected cheques from him and she purchased tiles and doors with the cash from the cheques and returned the remainder of the money to Arjune. This, the officer related, was disputed by Arjune, who said that Felicia was lying on him and that on one occasion he gave her a cheque which was left with him by her husband, Hanniel Madramootoo. He said she never gave anything back to him. Reid was then subjected to cross examination by her attorney, Glenn Hanoman, while Hassan's attorney, Marcel Bobb, declined cross-examination.
Meanwhile, Owen Nestor, the accountant for GMC, continued his evidence-in-chief, which was suspended on Wednesday.
The matter was adjourned to tomorrow.
Around the Web