Sugar union GAWU says that a large contingent of East Demerara Estate workers accompanied by residents marched through the community of Enmore and along the Railway Embankment to the community of Enterprise, some four miles away this morning.
A release from GAWU said that the march is intended to bring attention to the plight of the workers and to voice the workers' and residents' strong opposition to the closure of the East Demerara Estate. At this time, while the Government has not announced formally its position on closure, GAWU said that all indications are that the closure process has begun.
GAWU added that the Estate which employs some 2,222 persons  is currently a major source of employment and plays a significant role in maintaining the rural economy of many communities throughout the East Coast of Demerara.
"East Demerara Estate occupies an important place in the sugar industry. The Estate possesses the larger of the industry's two sugar packaging plants. It is recalled that the Corporation receives its highest return on packaged sugar. Moreover, the Estate's mechanization programme is far advanced and many of its field operations can be done mechanically. And only a few months ago, certain operations of LBI and Enmore Estates were merged in an effort to enhance efficiency, improve productivity and reduce costs. GAWU, therefore, finds the decision/proposal to close the Estate bewildering.
"Our Union stands in solidarity with the workers and residents and is also strongly against the closure and sell-out of any sugar estates. At this time, when the employment situation in our country is growing even more difficult and our foreign exchange earnings is so much threatened, policies and decisions which would worsen the situation would be reckless. The GAWU also believes that the industry is more than capable of overcoming its present difficulties", GAWU said.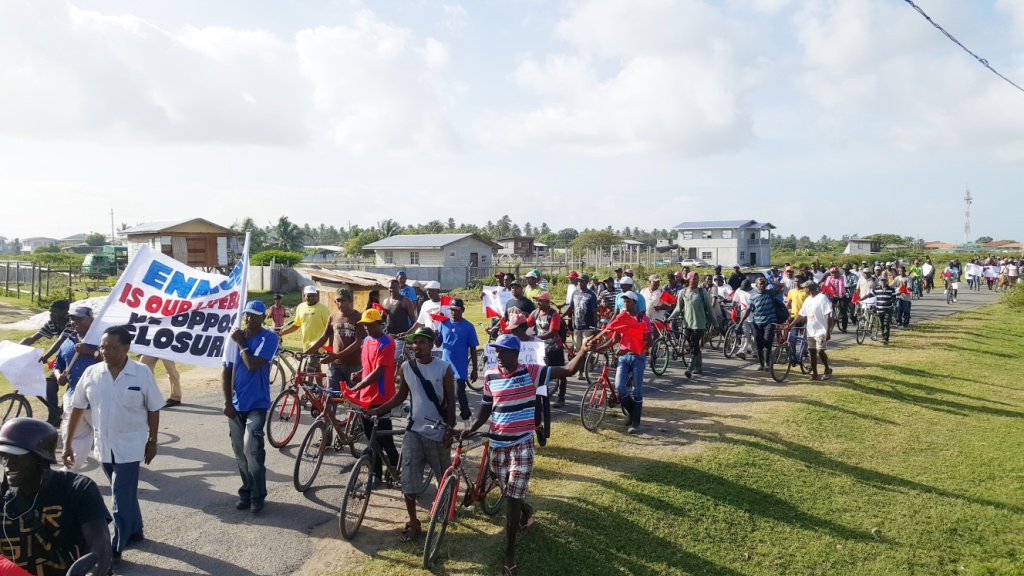 Around the Web