Magistrate Fabayo Azore has set May 15 for the commencement of the trial of former public service minister Dr Jennifer Westford and the ministry's chief personnel officer Margaret Cummings, who are charged with the theft of state vehicles.
The charges against Westford allege that between July 17, 2014 and June 23, 2015, while being employed as a public servant by the Government of Guyana, she attempted to transfer several government-owned vehicles to herself and others. These persons include her husband, Gary Beaton, as well as Wayne Walker and Delroy Lewis.
Cummings, meanwhile, was charged with forging several receipts to show that the vehicles were purchased by Beaton, Walker, Lewis and Westford.  The women were read a total of eight charges, four each, to which they have pleaded not guilty.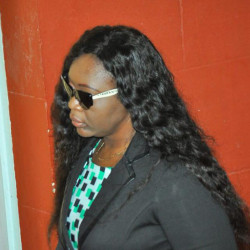 Although the two women were charged since 2015, the start of the trial has been delayed due to a bid by the defence to prevent the matter from being tried at the lower court. However, the High Court rejected the application.
At the last hearing earlier this month, defence lawyer Dexter Todd told the court that an approach has since been made to the Appeal Court seeking a stay of the High Court's decision but the magistrate indicated that she would proceed nonetheless.
At yesterday's hearing, statements in the case were served to both Westford and Cummings.
Around the Web