A 16-year-old boy was killed yesterday afternoon after he was struck by a car that was allegedly driven by a prison officer along the Cotton Tree Public Road, West Coast Berbice.
Dead is Luke Holder John, of Lot 208 Bath Settlement, West Coast Berbice, who was a Fourth Form student of the Bush Lot Secondary School.
After being hit, Holder was rushed to the Fort Wellington Hospital, which later transferred him to the New Amsterdam Hospital, where he was pronounced dead on arrival.
Traffic Chief Deon Moore confirmed to Stabroek News that the prison officer, who is attached to the Georgetown Prison, was taken into custody and is assisting the police with investigations.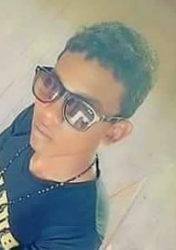 Stabroek News was told that around 4.30pm, the prison officer was proceeding in his car, PMM 3802, south along the Cotton Tree Public Road, heading to Rosignol. He reportedly attempted to overtake another vehicle and was confronted with oncoming traffic.
As a result, he swerved and struck John, who was standing at the corner of the road.
When contacted yesterday afternoon, Wanita Ramjit, the sister of the dead teenager, said her family was trying to come to grips with the suddenness of John's death.
Ramjit explained that earlier in the day, her brother visited her home to collect a phone. He had just returned from lessons held at his school.
She said after he left to purchase a battery for the phone, she heard neighbours shouting for her informing her that something was wrong with John. "I hear they hollering for me and when I go outside I see he laying down in the grass corner with blood all over his body," she said.
Ramjit said she immediately sought the assistance of public-spirited citizens and rushed her brother to the hospital.
John is survived by his parents and two siblings.
Around the Web