While government has maintained that the 14 percent Value Added Tax on private school fees will remain for this year, governing coalition partner, the Alliance For Change says it will continue to push for its review amid grumbling by top officials and other supporters of the party.
In the end, however, party leader and government minister Raphael Trotman says that Cabi-net's decision will be influenced by the impact the decision would have for the country as a whole.
"The AFC is going to be pushing for a review and as I said we hope it comes sooner rather than later but at the end of the day we are a part of a coalition and are aware that sometimes pulling one string has corresponding consequences," Trotman told Stabroek News last Thursday.
Supporters of the party, including top officials have all bemoaned the VAT implementation on private tuition saying that the move was not only hard on the average parent but will serve as a political blow to both the AFC and the other key coalition partner, APNU.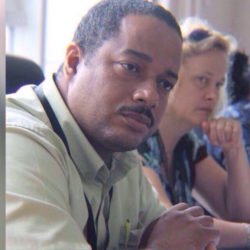 AFC General Secretary Marlon Williams told Stabroek News yesterday that while the party holds to a collective view that it will push for the review, he can never support a measure which taxes education in a developing country like Guyana.
"I am Guyana first and I know that a country depends on its human capital foremost so I can never support any taxes on education that would stagnate that human capital," he said.
"I think it is a quintessential and easy methodology that educational development be supported so I do not believe this tax measure is good for that development and as such I cannot support it. Government has said that there are a lot of tax dodgers so I believe they should go after those persons, but come on, taxing private education? No," he added.
Private education became subject to VAT on February 1 as a measure of the 2017 national budget and a near 15,000-signature petition was delivered to the Ministry of the Presidency, the Ministry of Finance and the Ministry of Education on February 24 after being circulated for over two weeks.
A large public "consultation" was held at the Cultural Centre just over a week ago, when ministers of government,  engaged operators of private schools as well as parents and students, among other affected persons.
Education Minister Dr Rupert Roopnaraine subsequently said that based on a Cabinet review that was conducted after the consultation, VAT would remain for the current year, while it would be re-examined during the preparation of next year's budget. During the consultation, Prime Minister Moses Nagamootoo, a key AFC member,  had stated that the government would not withdraw the tax this year.
But another  AFC executive member, who requested anonymity, said that the AFC owed it to their constituents to reject this 2017 tax measure. The consequences the executive  member believes will be felt politically. "Quite a number of measures were implemented this year. From the onset dissatisfaction should have been made known, not only within the realms of Cabinet but for the public to know that 'Hey we are a part of Cabinet but know we are not for this'.  That did not happen and it has left a lot of our supporters disgruntled, that I can tell you because it affects everyone across the spectrum and they have let us know," the AFC member said.
The executive member's  stance was echoed by another official who added, "Politically I don't think it was a wise move…while there is remedial medicine and it can be taken off later that medicine will require a large dosage. It was just too much. There should have been a thorough assessment. Sacrificially, many parents know the efforts they made. This was not about the rich because it targets the ordinary Joe. Government needed to first address the issue of unemployment and job creation before even considering this."
Trotman said that the  issue was indeed debated at the Cabinet level and as a coalition government a decision was taken.  "As a Cabinet we took a decision. However, since then we have seen the response and as a responsible party of course, we have to listen. The matter has engaged the attention of Cabinet. We expect a course of action and we believe that ultimately… we will do what is in the best interest of the people," he said, while noting that he could not give a timeframe for the action anticipated.
"It is easy to perhaps make decisions but it even is harder to reverse them. It is akin to pulling a thread in a fabric. Many other things go along when you pull that one thread. We are not unmindful of the concerns and the cries. The fact is that we are a developing nation and that we need to develop every Guyanese boy and girl who needs to be educated," he added.
Asked about the criticisms that the party has faced that it has remained "laid back" and not been vocal on issues of national importance, Trotman reasoned that unlike what some may want, the party would not be resistant to every decision government makes. He said that while to persons Cabinet's decisions appear as if the AFC had no say in the matter, they do debate before decisions come to a consensus.
"I won't say so (that the party has not been vocal). Should we come out with a separate decision on everything? We do debate in Cabinet and I gave you our position that we are pushing for a review. However we are mindful that if you pull this peg the structure of other things is affected," he posited.
Around the Web