First Lady Sandra Granger yesterday attended a fundraising Easter Hat Show and Brunch hosted by Women Across Differences (WAD) in the garden of the Critchlow Labour College, Woolford Avenue, Georgetown.
According to a Ministry of the Presidency press release, the First Lady serves as patron of WAD, a non-governmental organisation that provides education, counselling and other support services to teenage mothers.
Yesterday's event saw musical accompaniment by the Guyana Police Force Band, local singer Mark Batson and a display of locally made casual attire, Easter hats and handbags. Several of the patrons joined in the merriment and displayed their own Easter hats, which added to the levity of the occasion, the release said.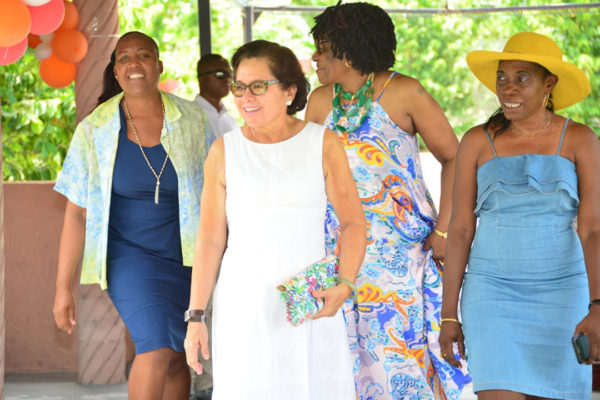 Around the Web