The Sophia man who allegedly attempted to bribe a police officer for the release of his son, who was held for unlawful possession of a gun and ammunition, was yesterday charged with the crime.
Kemendra Raghubir was charged along with his alleged accomplice, minibus conductor Anil Persaud, while his son, Michael Raghubir, 19, called 'Mickey,' was also charged with the unlawful possession of a firearm and ammunition.
All three men appeared before Chief Magistrate Ann McLennan to answer to the charges levelled against them.
The charge against the senior Raghubir and Persaud stated that on May 12, at Brickdam Police Station, they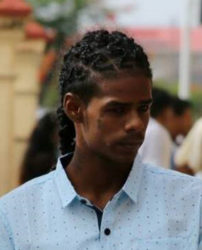 corruptly gave $500,000 to police constable Gerald Rodrigues, as an inducement to release Michael Raghubir, who was in custody for the possession of gun and ammunition.
Both Raghubir, a shop owner, and Persaud, a Route 48 minibus conductor, denied the charge.
According to attorney Glenn Hanoman, who represented the Raghubirs, his client was under the impression that the $500,000 was to be bail for the release of his son.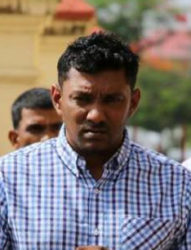 But Police Prosecutor Arvin Moore told the court that the defendants acted in concert and that there is a voice recording of the two men attempting to negotiate with the officer they attempted to bribe, for the teen's release.
There was, however, no objection made by the prosecution to the granting of bail.
Chief Magistrate McLennan subsequently granted each man his release on $200,000 bail and they were also ordered to report to the Criminal Investigation Department at the Brickdam Police Station every Friday.
The matter was then transferred to the court of Magistrate Fabayo Azore, before whom the men are to appear on May 24.
Meanwhile, the charges against the teenage Raghubir stated that he had a .38 pistol as well as five live rounds of ammunition on May 9, at Vlissengen Road, without being a licensed firearm holder.
The youth, of 'C' Field, Sophia, Greater Georgetown, pleaded not guilty to both charges.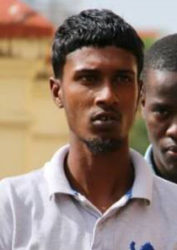 Hanoman requested that the young man be granted bail, while saying he is not a flight risk and had been going to the police station voluntarily prior to his arrest.
However, this request was denied by the Chief Magistrate, who later remanded the youth to prison and adjourned the matter until June 2, when it will be heard by Magistrate Leron Daly.