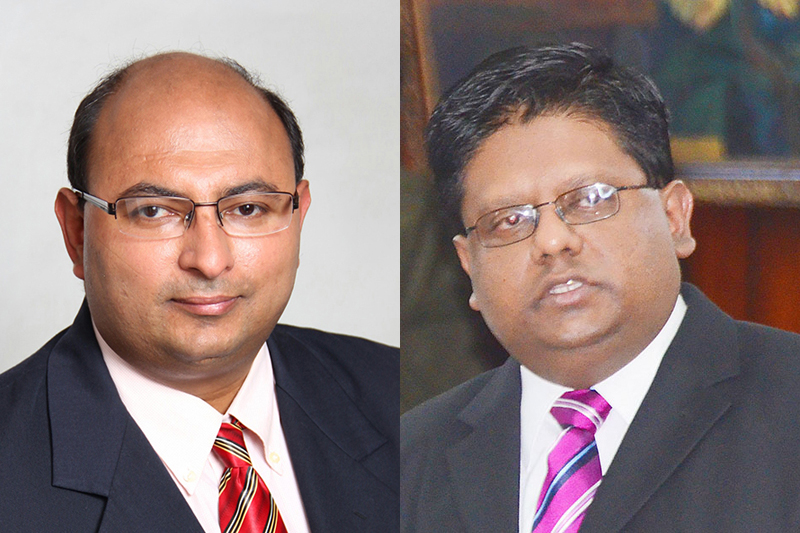 Serious efforts are being made by the Special Organised Crime Unit (SOCU) to question Winston Brassington and former Finance Minister Dr Ashni Singh in connection with the findings of a forensic audit into the management of NICIL and several files pertaining to this matter have been sent for legal advice.
Sunday Stabroek was unable to ascertain whether any recommendations have been made for charges to be laid against the duo or any other person implicated.
Former Auditor General Anand Goolsarran, handed over his report to government about 18 months ago and there is growing concern that an investigation is being conducted without the key players being questioned.
Goolsarran, among other things, recommended criminal and/or disciplinary action against all those responsible for the interception of state revenues totalling $26.858 billion in violation of the Constitution. Goolsarran had said that several laws were broken.
The investigation itself is a complex one as arising out of the 18 issues under review; 86 investigations have to be completed.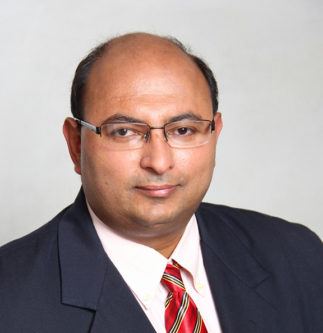 Brassington, NICIL's former executive director and Singh, both of whom reside abroad, are said to be vital to the investigation, as, based on the findings, they operated outside of their mandates and made decisions unlawfully. However, sources said investigators were not prepared to wait until they were found.
Just recently, an official who was charged in connection with another investigation was arrested in Canada and this brought into focus the efforts being made by SOCU to apprehend those who are wanted in connection with other inquiries. According to reports, Brassington, who left Guyana in December 2015 and subsequently tendered a letter of resignation, lives in Florida where he is said to be operating a business. Based on the available information, Singh was residing in the Maldives, an island located in the Indian Ocean before he moved to Dubai. It is believed that Singh now resides in the United States.
Persons with knowledge of this case told this newspaper that SOCU, through a network, is trying to get in touch with both men.
Sunday Stabroek understands that more than half of the 86 investigations have been dealt with and several files were recently sent for legal advice.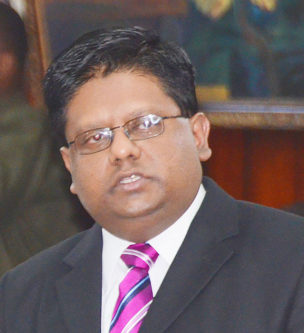 Among the issues being dealt with by SOCU are the $26.8 billion which was used to meet expenditure without parliamentary approval – this sum represents dividends received from public corporations as well as proceeds from the sale of state institutions and properties; the agency's inability to account for $1.3 billion out of $3.7 billion disbursed for the maintenance of interior roads; the $346.4 million for the construction of the High Street building, government's inability to recover from Clico the bond lodged as security for satisfactory performance and the $51 million the contractor owes government; the $678.6 million paid out for the 2007 Cricket World Cup; amounts totalling over $749 million which were expended on activities unrelated to the operation of NICIL but were charged to the agency's accounts; the money spent on the Sparendaam Housing Project (Pradoville 2); negotiations with bidders for the construction of the Marriot Hotel and the accountability of money paid out to meet expenses associated with Carifesta X.
Several questioned
Those previously questioned included prominent members of the former PPP/C government – former prime minister Samuel Hinds, former head of the presidential secretariat Dr Roger Luncheon along with PPP/C MPs Gail Teixeira, Irfaan Ali and Nigel Dharamlall.
Some of those questioned publicly professed their innocence and said that they had nothing to hide.
Last January, Luncheon was invited to SOCU's Camp Street headquarters, where he was questioned by investigators about the annual general meetings of the company for about two hours. No indication was given then that additional questioning was needed.
Former attorney general and current PPP/C parliamentarian Anil Nandlall, who accompanied Dr Luncheon to the interview, subsequently criticised SOCU, which he accused of being on a fishing expedition and wasting time.
Then deputy chief executive officer of NICIL Marcia Nadir-Sharma had filed a complaint with the police in January last year about being constantly followed by unknown men.
This newspaper had been told by persons close to Nadir-Sharma that she filed the complaint after observing that she was being trailed wherever she went by men in heavily tinted vehicles over a one-week period.
Her complaint came weeks after a horrific crash on Carifesta Avenue, which was the result of a  bungled SOCU surveillance operation. It was subsequently learnt that the army intelligence officer who died in the crash, Robert Pyle, was pursuing a vehicle which he believed was transporting Brassington's children. The officer's wife, Stacy Pyle, who was with him during the pursuit and truck driver Linden Eastman, with whom they collided, also died in the crash.
Goolsarran, in his report which was handed over to government in October 26, 2015, found the sequestering of the $26.8 billion by NICIL between 2002 and 2014 to be a violation of Article 216 of the Constitution and the related sections of the Fiscal Management and Accountability (FMA) Act. Disciplinary action is provided for under the following sections of the FMA Act: (a) Section 48 – Misuse of public moneys; (b) Section 49 – Liability for loss of public moneys; and (c) Section 85 – Liability of official.
The forensic audit, which saw NICIL being given a chance to respond before the final report was presented to the government, also saw a series of damning conclusions on other deals ranging from the sale of the government's stake in GTT to the funding of the 2007 Cricket World Cup.
Goolsarran's report also called for disciplinary action to be instituted against all those responsible for flouting National Assembly Resolution No 32 of 17 December 2012 requiring NICIL to pay over to the Consolidated Fund "all revenues and proceeds from the sale of all state properties, except for those necessary administrative costs for maintaining and running its operations annually." There had been a long-running dispute over this issue which eventually led to court action but Goolsarran had maintained that these funds had to be paid over to the Consolidated Fund.
Goolsarran's report also recommended that NICIL be liquidated as a private limited liability company under the Companies Act 1991 and a receiver appointed to oversee the liquidation.
Brassington, in rejecting many of the assertions contained in Goolsarran's report had said, "As far as I know, and in good faith, I have not broken any laws and if Mr Goolsarran is suggesting it, then I believe I have a clear defence on why what we did was properly done and we should not be held responsible and the only way this matter can be determined is if this matter goes to court and be heard and no one has ever challenged us."
Speaking at a press conference at his office prior to him leaving Guyana, he added that Goolsarran's comments were not backed up by evidence and the audit report did not take into account NICIL's comments and sought to dismiss the findings.
"A lot of what is being said by Mr Goolsarran are opinions of a legal nature, which are not backed up by evidence. On the other hand, we have many years of practice where these things have been happening.
"We have legal opinions that state that we are within our jurisdiction to conduct these transactions, we have clean audit reports for many years, which indicated that NICIL's accounts were prepared in accordance with proper accounting standards, audited and we have clean opinions," he had declared.
"If someone is saying we did something wrong, are they saying the entire government? Who made the decision? Cabinet? The board members? The counter agencies that are the other parties? Did they act illegally?" Brassington had questioned.
He was also critical of the breakdown of Goolsarran's report and said he had expected more of a structured breakdown that was devoid of opinions and focused on facts.
Goolsarran rejected Brassington's criticisms and said the findings of the audit were backed by legal support and despite a hostile response from NICIL, which placed a severe restriction on the audit, he tried his best to incorporate as many explanations as possible that were provided by the entity.
It is unclear if Brassington had expressed any willingness to be questioned by SOCU.
Around the Web