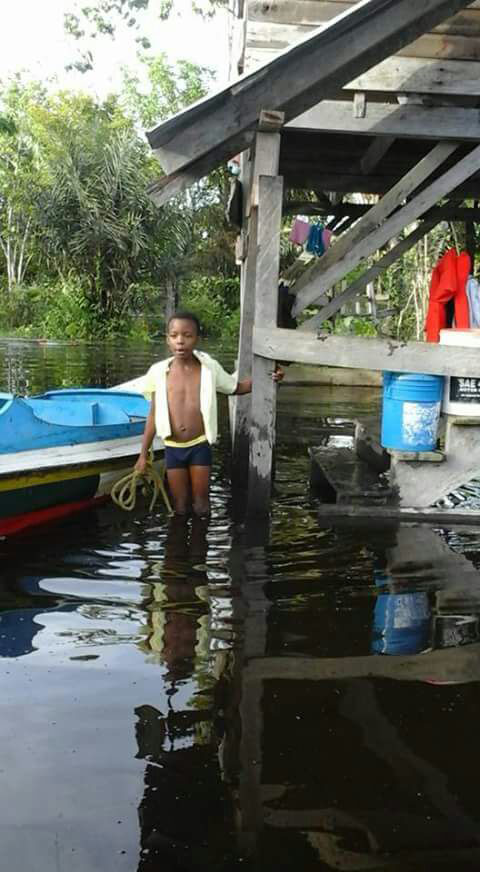 Residents of Baracara, in the Canje River, have been enduring severe flooding for the past few weeks, according to the community's medic Carl Amsterdam, who says the water "is the highest it has ever been."
Amsterdam, who came out of the area a few days ago, told Stabroek News that while the water would recede a little at intervals, it would rise again whenever it rains. He said one can no longer distinguish the land from the river as the entire community is flooded.
"This is the highest it has ever been and persons are losing livestock and a lot of fields are covered," Amsterdam, who hails from the community, said.
He added that all the crops planted for this season would have been lost and residents would be in need of assistance as it is predominantly a farming area.
He said too that residents are suffering from water-borne illnesses, such as skin rashes, diarrhoea and vomiting.
Like in several other parts of the country, many residents are also becoming stricken with conjunctivitis, which is commonly referred to as 'Red Eye.'
Around the Web