TAUNTON, England, CMC – With West Indies Women desperately needing a victory today against India Women to lift their confidence, head coach Vasbert Drakes wants the side to draw on their experience of winning last year's Twenty20 World Cup.
Even though acknowledging the difference in formats, Drakes said the Windies had shown qualities in the T20 World Cup which, if applied in the current showpiece, could bring about a change in results.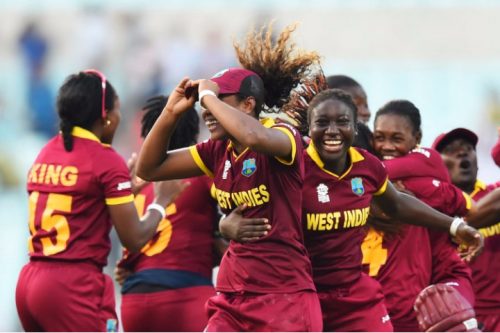 "Obviously we can use that as a catalyst but at the end of the day, it's a different format which is the 50-overs [but] we will just try to draw on some of the things we did really well leading into the competition, leading into the finals," Drakes said in reference to the successful run in India.
"It was quite a journey and the whole objective as a group is to try to grow as cricketers and try to grow as people from that experience."
He continued: "The challenge is now is to make sure we put some of that learning into practice. We hope by the end of this tournament we will see a change around in terms of our performances. All we can do is ask and motivate and try to inspire them to play the cricket that we believe as coaches they are capable of playing."
West Indies lost their opening World Cup match on Monday to reigning champions Australia Women, to start the 50-overs tournament shakily.
The defeat left the Caribbean side winless since arriving in England almost a month ago, as they also suffered losses to Pakistan and South Africa in official warm-up matches last week, and to England, India and Southern Vipers in unofficial practice games.
Recalling how the Windies lost to the Aussies in the warm-up game prior to the T20 World Cup but then bounced back to beat them in the final, Drakes said the character shown then remained a source of motivation.
"It was a phenomenal experience, playing cricket at the highest level to win a major competition like the T20, that is always something that will register in the back of your mind," the former West Indies seamer pointed out.
"Also, it highlights to the group of cricketers that they have the potential to play cricket, they have the potential to play cricket under pressure situations."
The Windies Women's one-day form over the last year has been far from consistent, however, and they barely managed to secure automatic qualification for the current 50-over showpiece by finishing fourth in the ICC Women's Championship.
Drakes said the disparity in his side's T20 and ODI performances stemmed from lack of experience in the 50-overs format.
"I think the [disconnect] is obviously awareness in the longer format and you can only get that awareness if you playing in the longer format and you're doing that consistently," he stressed.
Around the Web