Residents of Salem, East Bank Essequibo, are still waiting on authorities to fix a broken koker door that collapsed a week ago following a spring tide.
Stabroek News was told that while planks are still in place as a temporary solution, residents are fearful of more flash flooding if they do not hold up.
This newspaper had reported that after regional authorities became aware of the situation, planks were installed at the sluice gate to create a temporary blockade, thereby protecting residents from the effects of the tide.
The community was flooded last Friday as four planks from one of the doors fell off, while sluice operators were closing the doors, resulting in overtopping of the drains.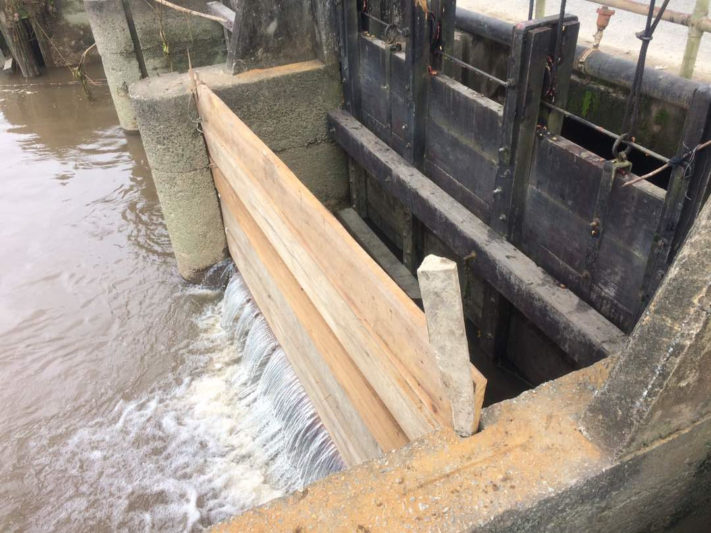 A resident told Stabroek News that no work has started to replace the door but they have observed the presence of workers from the National Drainage and Irrigation Authority (NDIA) carrying out assessments.
A resident, who asked not to be named, explained to this newspaper that floodwaters rose to approximately 6 to 8 inches in height on the land.
The resident opined that the situation could have been prevented if a report had been made to the Regional Democratic Council, but he said no report of the faulty door was made.
Due to the flooding, residents were forced to move appliances and livestock to higher ground, as water flooded their yards.
Some livestock farmers reported losses after they were unable to move their animals to higher ground in time.
Around the Web