An elderly security guard was fatally shot last evening during an attack at the Good Luck Chinese Supermarket at Liliendaal, East Coast Demerara.
Gerald Henry, 64, of 'C' Field, Sophia, who is attached to Sentinel Security Inc, was on duty at the supermarket, armed with a revolver, when he was pounced upon by two men, who tried to relieve him of the weapon.
The attack occurred around 7pm at the Lot 8 Block X, Liliendaal, East Coast Demerara supermarket.
Henry reportedly attempted to fight them off, which led to one of the men discharging a round that hit him in the chest. At this point, the two men relieved him of his revolver and made good their escape on foot, heading in a western direction.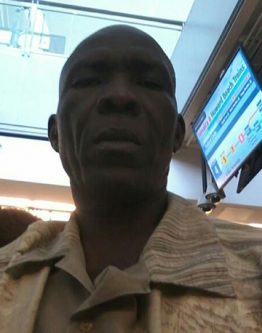 According to Commander of 'C' Division Calvin Brutus, who was at the scene of the crime, Henry was taken to the Georgetown Public Hospital Corporation by the proprietor of the supermarket. He was, however, pronounced dead on arrival.  One of Henry's sisters, who spoke with Stabroek News at the hospital, explained that she was at home when she received a phone call from another sister, who informed her that he had been shot and taken to the hospital.
However, when they arrived at the facility, the woman said they were told that he had already passed away.
Brutus said that based on a preliminary examination carried out by the doctor at the hospital, Henry was shot to the left side of his chest, close to the region of his heart.
When Stabroek News visited the crime scene, detectives were reviewing footage from the supermarket's Closed Circuit Television Cameras.
This newspaper was told that the footage showed that the two men were unmasked and the police were confident that they would be able to identify the suspects.
Investigators also recovered .32-calibre spent shells at the scene of the crime. Up to press time last night, no arrests had been made.
Around the Web