Three inmates of the New Amsterdam Prison were yesterday jointly charged with the murder of a fellow prisoner and the attempted murder of his brother in an attack at the facility.
Dillon Boucher, 25, of Haslington Village, East Coast Demerara, Rooplall Abrahim, 24, of Lot 4 Bath Settlement, West Coast Berbice, and Ramchand Latchman, 23, of Number 65 Village, Corentyne, were charged with the murder of Neshan Jagmohan, 27, when they appeared before Magistrate Alex Moore at the New Amsterdam Magistrate's Court.
The charge stated that on June 21, 2017, at the New Amsterdam Prison, they allegedly murdered Jagmohan. The men were not required to plead to the indictable charge.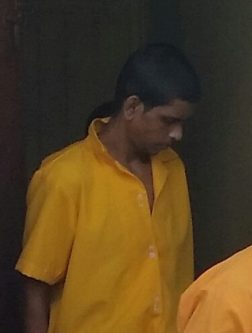 The three men were also charged jointly with unlawfully and maliciously wounding Ramnarine Jagmohan, 31, with intent to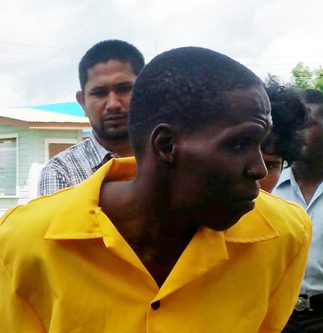 murder on June 21 at the New Amsterdam Prison. They were also not required to plead to this charge.
Prosecutor Godfrey Playter reported to the magistrate that Ramnarine Jagmohan is out of danger, according to his doctors. He said too that further investigations are to be done and legal advice will be sought.
The men will return to court on September 4 for report.
Neshan Jagmohan, a cane harvester of Hampshire Squatting Area, and his older brother, Ramnarine Jagmohan, a farmer, of Belvedere Squatting Area, were both remanded on a murder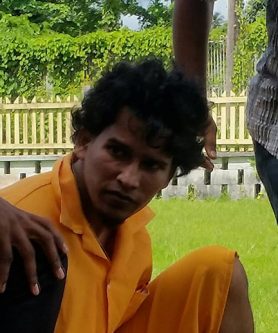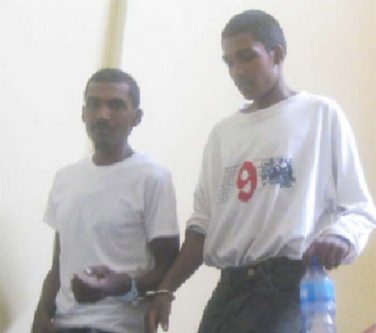 charge. After attending court on June 21, they returned to their cells, where three men attacked them with improvised weapons.
Neshan Jagmohan died as a result of multiple stab wounds to his chest, neck and other parts of his body, while his brother was left hospitalised after being stabbed to the upper part of his body and receiving injuries to his head.
A post-mortem examination which was done on Neshan Jagmohan revealed that he died from puncture wounds to the heart, lungs and kidneys.
The Jagmohan brothers were jointly charged with killing Hampshire Squatting Area, Corentyne businessman Devindra Deodat, 34, called 'Dave,' in October of 2013.
Around the Web