CARICOM will pay formal recognition to yet another distinguished daughter of the soil when it confers its Triennial Award for Women on  Shirley Pryce of Jamaica.
Pryce, a veteran advocate for Domestic workers right, motivational speaker and an "example of women's empowerment", joins the rank of some exemplary women, a release from CARICOM said. She is the recipient of the Twelfth Triennial Award for Women. The conferral, is one of the signal highlights of the livestreamed, (facebook.com/caricom.org) official opening of the Thirty-Eighth Meeting of the CARICOM Heads of Government, taking place in Grenada from tomorrow.
CARICOM said that Pyrce has been a human rights advocate for more than quarter of a century, at both the national and regional levels and for fifteen years at the international level. Her work, which has encompassed Gender and Development; Women and Development, Trade Unionism and Domestic Service, has shaped policy frameworks  at the national, regional and international levels.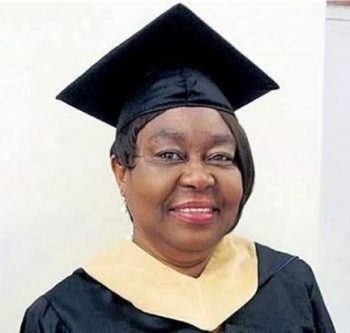 As an advocate of the  sector, she works in all areas that affect women's lives  and carries out programmes with Domestic workers and their children, CARICOM said.
A Domestic Worker herself for 31 years, she has led the way in changing the situation of domestic workers nationally, regionally and internationally, the release added.
She  established and continues to preside over the first-ever domestic workers union in Jamaica, the Jamaican Household Workers Union (formally titled Jamaican Household Workers Association) which currently represents 58,000 Domestic workers . She is also a Board Member of the Association of Women's Organisation of Jamaica.
As President of the Caribbean Domestic Workers Network, she has created awareness and sensitised policy makers  to the ILO Convention (No. 189); advocating for its ratification. In this context, in 2013, Guyana became the ninth country and the first in the Caribbean  to do so.
Around the Web