The police have prepared charges against two men who are suspected of beating Kumar 'Radika' Persaud to death after he refused to move from a Bartica beach where the suspects were alleged to have been involved in a sexual act with a female.
Police Commander Ravindradat Budhram said that the men would be appearing in the Georgetown's Magistrate's Court tomorrow.
He explained that following investigations the file was sent for legal advice and based on advice received, charges are being instituted against them.
The incident occurred between 4 am and 8 am on Monday last, after which forty-nine-year-old Persaud was taken to the Bartica Public Hospital in an unconscious state. He succumbed while receiving medical treatment.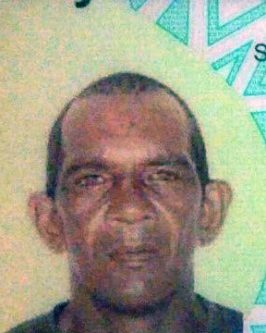 Stabroek News understands that another individual who was in the vicinity, saw when Persaud was attacked by the men.
The men, dealt Persaud several blows and kicked him about his body. As a result, he was left in an unconscious state at the scene.
The police were summoned by the individual who witnessed the incident and the suspects were promptly arrested.
Persaud, a resident of Canal #1, West Bank Demerara was positively identified by a relative.
Around the Web