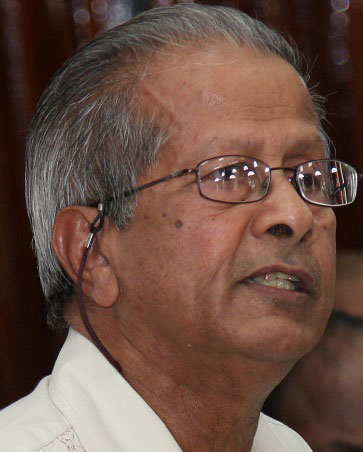 The Guyana Agricultural and General Workers' Union (GAWU) has accused the Guyana Sugar Corporation (GuySuCo) of engaging in scaremongering over warnings that the Wales workers would lose their jobs if they miss two consecutive crops.
The 375 cane-cutters and cane transporters of the now defunct Wales estate have already missed one crop for this year and GuySuCo Industrial Relations Manager Deodat Sukhu said they have one more crop to consider.
Contacted, President of GAWU Komal Chand told Stabroek News that the union is awaiting a hearing and that it would be contemptuous to make such a move. "They are crafting new words and phrases… and are engaging in scare tactics," he said, while adding that he had never heard of the rule to which Sukhu referred.  "All the time they were saying different things and now they are coming with this. The Industrial Relations Manager should know better… They were encouraging the workers to go to Uitvlugt and now they are scaring them," he added.
Sukhu was at the time speaking to the media on Thursday following an unsuccessful meeting at the Wales Community Centre that attempted to inform workers about the Uitvlugt Estate Improvement Programme (UEIP).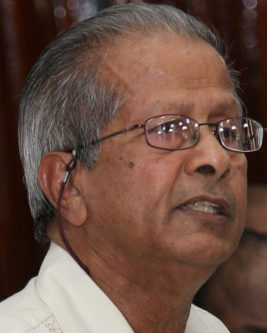 Asked whether the union would make a decision for the workers to be part of the UEIP, Chand responded, "As a stakeholder, GAWU has no clue about the programme. There was no discussion, they are just alienating the union… and they expect us to support them."
According to him, GuySuCo should have invited the union "so that we would be able to know better and be able to offer our comments and advice…."
He also thinks that it is not possible for GuySuCo to achieve its target of producing 40,000 tonnes, saying that it is way below its current target and that most of the farmers from Wales would not be supplying cane there.
Sukhu had said that the workers have this coming crop to work to avoid self-terminating their services. He encouraged them not to let that happen, as this would leave them without a job and without any benefits. Asked whether the workers were aware of their services being self-terminated, he said that among the grouping, there are representatives who understand union agreements.
Before the meeting started, the workers had converged on the roadside and insisted that they would not be going to Uitvlugt because the time it takes to get there would prevent them from achieving their targets.
In response, Sukhu said they should ask the 51 employees who worked 68 days at Uitvlugt and are earning an average of $4,200 per day, which is far greater than their expected $2,600.
He said too that of the Wales estate employees, 389 were severed, 301 were kept at the estate at Wales and a further 375 are needed at Uitvlugt.
The workers are demanding their severance payments and Chand said it is a requirement by law for them to have it.
Around the Web