Members of the NYPD/U.S. Marshals Joint Fugitive Task Force apprehended murder suspect Marcus Bisram in the Rockaways, New York at about 1 pm today, according to the New York Daily News.
Bisram is accused of masterminding the killing of carpenter Faiyaz Narinedatt on Oct. 31, 2016. He allegedly got four co-conspirators to kill Narinedatt, who was beaten to death.
The report said that Bisram is expected to be presented in Brooklyn Federal court for arraignment tomorrow.
Guyana, which issued a fugitive warrant for Bisram in March, will have to petition for his extradition, the report said.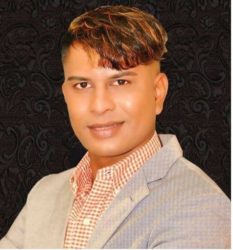 Around the Web