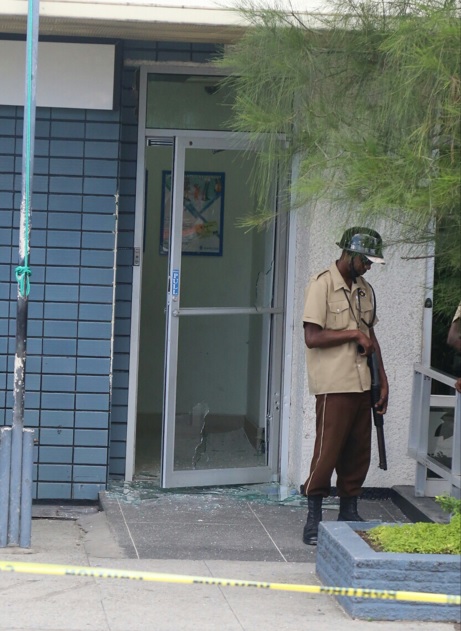 The police were this morning in a shootout with four men who attempted to rob Republic Bank Limited on Water Street.
One of the bandits was shot in his face and three others captured. The bandit who was shot died later. He has been identified as Elton Wray, 22, of Eccles, East Bank Demerara.
Reports say that the men entered with the intention of robbing the bank and held a male teller at gunpoint.
Policemen who turned up at the scene along with bank security engaged the bandits.
The ensuing shootout resulted in the glass door of the bank's ATM machine being damaged and some cars in the area were hit by bullets.
When Stabroek News arrived on the scene, the area had been cordoned off and there was a large crowd gathered with police and security guards swarming the area as well.
Commander of A Division, Marlon Chapman also arrived on the scene and he told reporters that he understood that there was an attempted robbery and one person was shot.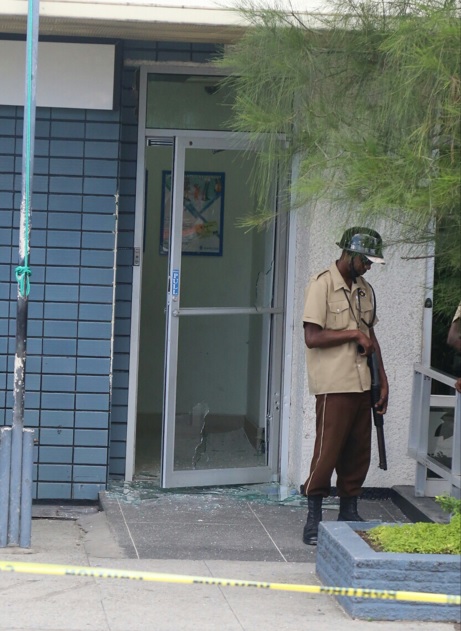 Persons selling in the nearby Vendor's Arcade told Stabroek News that one of the bandits was caught in a cook shop in the area where he pretended to be an employee. After being cornered the man reportedly ran into the shop and entered the kitchen area and pretended to cook but persons there raised an alarm and the police responded and it was reported that he was the bandit who was shot. His clothes were seen on the ground in front of the shop.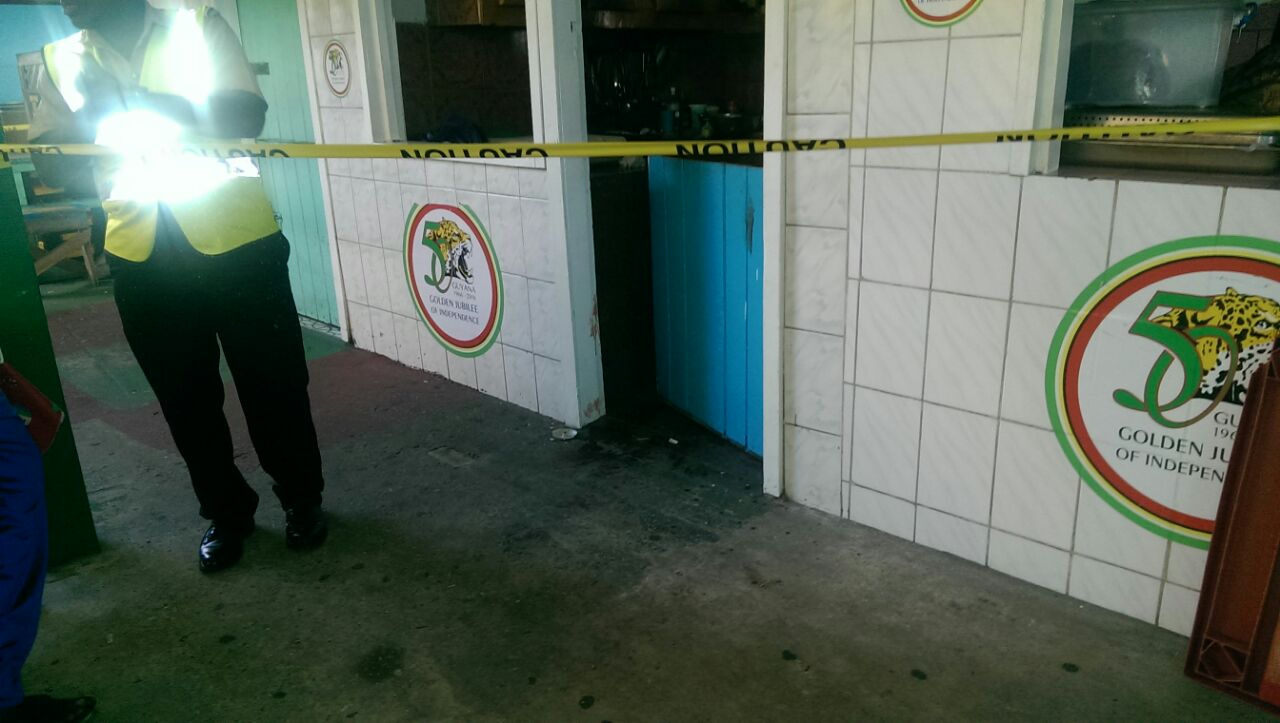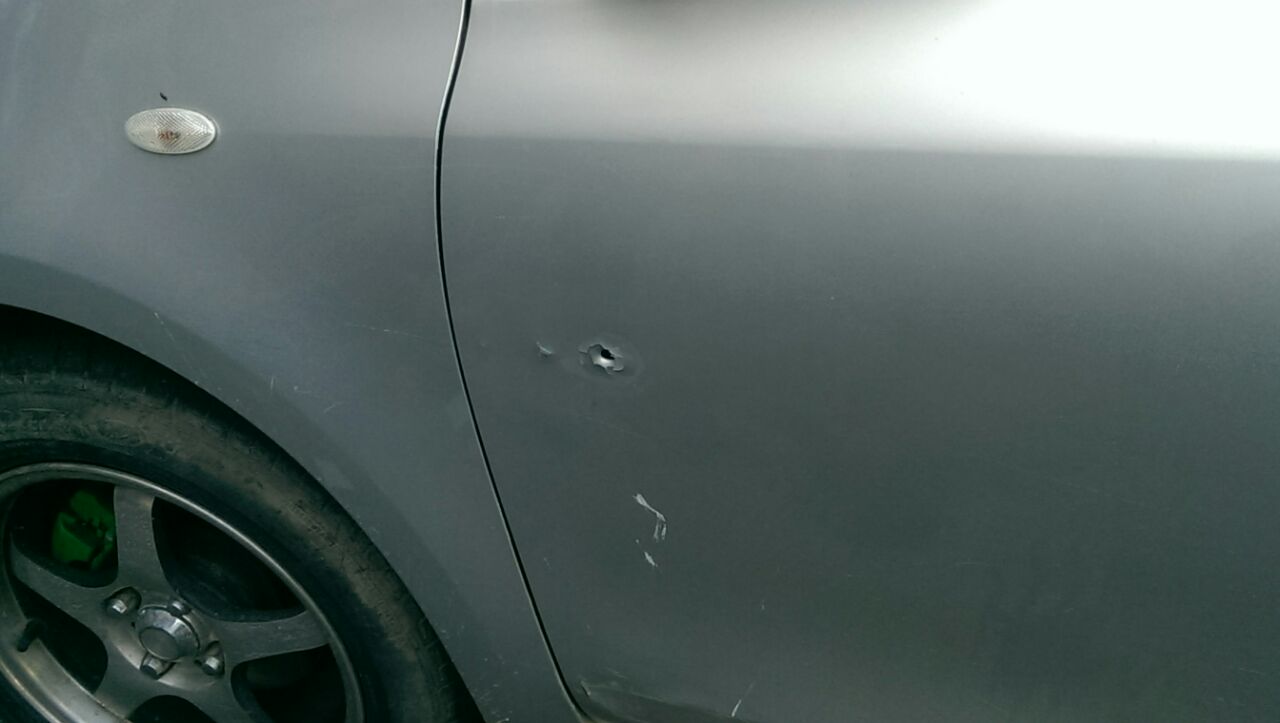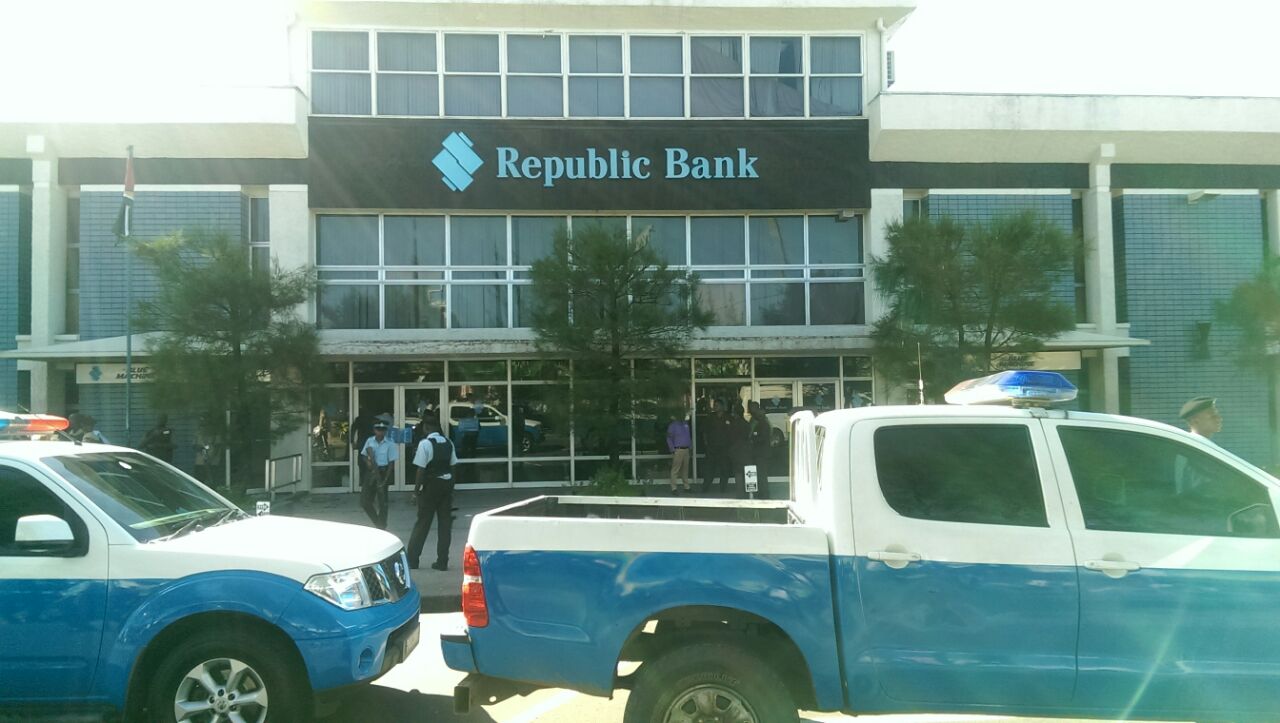 Around the Web