After enduring some four days being inundated, residents of Cane Grove, East Coast Demerara are finally able to experience a sense of relief, as the water has completely moved off of the land, as the three pumps at Strathavon, Mahaica are functioning again.
Speaking to Stabroek News yesterday, Lochand Samai, from Granny Field, Cane Grove, explained that the area was under some four inches of water after a weekend of heavy rainfall.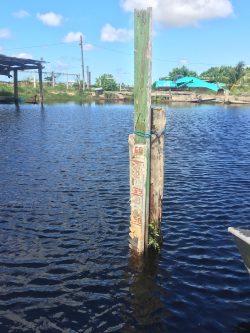 "The rainfall heavy, heavy, heavy from since Friday last week [June 23] and continue the Saturday whole day and the Sunday and the Monday and flood up the place," Samai said, while explaining that due to the heavy rainfall, the yards of most of his neighbours were completely inundated, which took some three days to completely recede.
Samai compared the flood to that of the Great Flood in 2005, and said he has never had that amount of water in his yard for so long. He explained that the water took long to recede because none of the three large pumps at Strathavon, East Coast Demerara, were working at the time of the heavy rainfall.
"They weren't working and it tek them some time to fix it, and when they finally fix it, is when you see the water start running off fast, fast," the man explained. He pointed out that while persons were blaming the conservancy overflowing for the cause of the flood, he explained that from his knowledge, the East Demerara Conservancy Dam was not at a critical level.
Stabroek News checked the conservancy level at Flagstaff, Mahaica yesterday and was informed that the water was below the danger level, and had not exceeded such since the beginning of the rainy season.
While persons did not suffer any major losses from the flood, Samai explained that the crops and livestock took the major blows, as most of the residents' gardens were completely destroyed.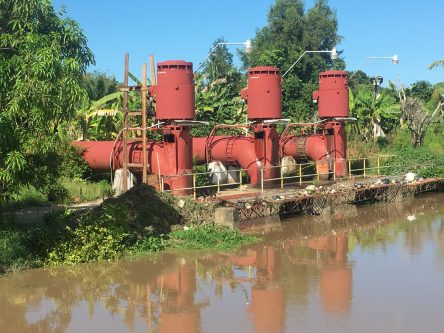 "It hit the gardens and animals them hard. I lose about 20 ducklings, and me entire garden gone cause it get duck under water full, full," the man lamented.
Other residents also expressed Samai's sentiments and explained that their gardens were completely destroyed along with livestock such as chickens, ducks and other small animals.
While Granny Field was flooded, the other areas of Cane Grove were left untouched, since, according to the residents, the lands are at a higher elevation.
Even though the area is littered with rice farms, Samai noted only a small amount of rice was damaged due to the flooding.
Around the Web