The New Building Society (NBS) Limited, on Saturday opened its Corriverton Branch. DPI/GINA said that the opening ceremony for the $110M structure saw the presence of Minister of Finance Winston Jordan, Mayor of Corriverton Krishnand Jaichand, Chief Executive Officer of NBS Anil Kishun and members of the Board of Directors.
Jordan noted that the opening of the branch comes at a time when sugar, one of the main economic activities in the region is in "deep trouble" as there is a steep decline in the premium price in the European Union Market.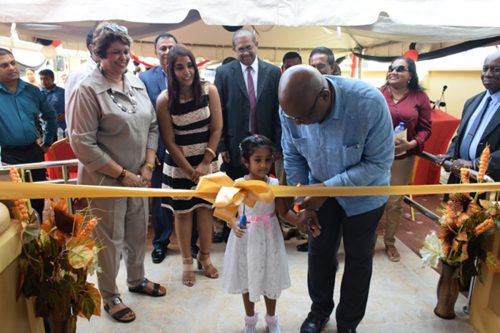 Jordan said, according to DPI/GINA that the government has to date invested $32B in the sugar industry, in addition to the formulation of a white paper.
Jordan said that the NBS will have a key role to play in the revitalisation of such an important sector to Guyana's economy.
The Minister added that, "although your mission is to provide your customers with the best mortgages and savings product, it is expected that at this troubled time, your support to Berbice will involve a great amount of thinking and innovation to ensure that appropriate financial products and services are delivered to the communities."
The Minister added that institutions such as the NBS usually have unique perspectives on the communities they are in, by investing heavily in community development projects and local businesses.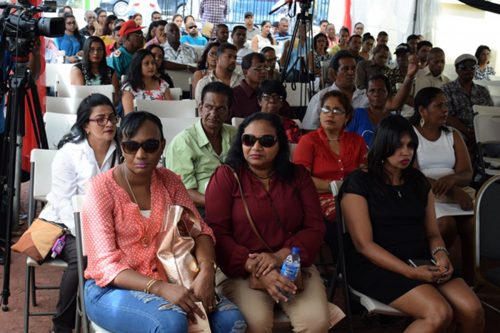 Chairman of NBS, Floyd McDonald in his brief remarks said that, "our Society is committed to the provision of mortgages and related services to the benefit of all Guyanese in particular as it relates to the enhancement of a national housing project."
Jordan, according to DPI/GINA, said that the provision and access to adequate housing is a core element of social, welfare and economic development in any country.
"Housing also has the potential to translate into poverty reduction since the acquisition of a home can provide the collateral that is necessary to access financial products and services from the formal financial institution," the Minister said.
Around the Web