After more than two months without electricity in Mabaruma, the power supply is expected to be restored today, this is according to Regional Chairman Brentnol Ashley.
Previous reports carried by this newspaper attributed the problem to the malfunctioning of the generator that usually supplies power to the township. It was reported in our Sunday edition that a standby generator promised by the Ministry of Natural Resources was expected to arrive on that day.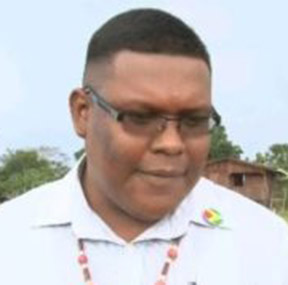 However, Ashley explained last evening that the boat tasked with transporting the generator had suffered a delay, and so up to yesterday the township was still without electricity.
"The electricity has not yet been restored because we would have had a delay with the boat that brought the gen set to Mabaruma. The gen set finally arrived today [yesterday] and the technician would have started work to have it activated, so that by tomorrow [today] we can have power restored to the residents," Ashley related.
Stabroek News understands that normally, residents in the sub-region are supplied daily with nine hours of electricity (5 am to 8 am, and 5 pm to 11pm). However, since the generator went down on May 15, residents have been left without electricity.
Region One Regional Executive Officer Leslie Wilburg in a statement issued by the Department of Public Information/ Government Information Agency (DPI/GINA) explained that after purchasing parts to repair the generator, it was discovered that it could not be fixed without spending large sums of money.
Wilburg was quoted as saying, "The options were either to purchase a new plant, or spend more to repair it." He considered both options and then shared his recommendations by way of a letter with the Minister of Communities and Minister of Public Infrastructure.
The DPI/GINA bulletin said that the options were to repair the plant for some $8.4 million with a timeframe of four to five weeks or repair for $6 million. The other option was to buy a new plant for some $16.7 million with one week's framework for installation, or $14.4 million with the installation time of three to four weeks.
This is not the first time that the community has experienced a prolonged period without power. In 2012, residents were without electricity for over a month due to the generating set having an overheating problem.
Around the Web