The Mayor and City Council (M&CC) has begun to explore the possibilities of expanding Le Repentir Cemetery, which is overcrowded, and is prepared to spend approximately $290 million.
On Tuesday, a team comprising Mayor Patricia Chase-Green and councillors Alfred Mentore, Sophia Whyte, Yvonne Ferguson and Gregory Fraser along with Deputy City Engineer Ron Eastman and other city officials visited a prospective site for the expansion. The site is located east of the cemetery between Mandela Avenue and Cemetery Road (east to west) and Princes and Sussex Street (north to south).
At present, the prospective site is densely occupied with overgrown weeds and according Eastman they would have to begin land clearing before they can accurately measure the land.
According to the deputy engineer, they are looking to open at least six new plots for burials. The size of the plots of land would be 3,000 ft by 6,000 ft and each plot would cost in excess of $44 million to prepare.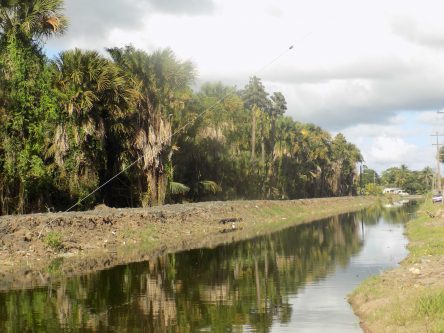 Eastman told reporters that they are looking to commence the project as soon as possible but it would depend on the cash flow of the M&CC. The project, he stated, is on the table to be executed this year but will be done in phases.
Meanwhile, complaints about the deplorable condition in which the cemetery is being kept continue.
Over the years, several cleanup projects were carried out in the cemetery with the most recent one being in 2015 during the 'clean and green city' campaign. However, as a result of this, some tombs were damaged due to the heat from fires which had been set in cemetery to get rid of weeds.
Back in August 2014, the then Ministry of Local Government and Regional Development signed a contract worth $8.3 million with Jeffrey James Construction to de-bush blocks 1, 3, 4 and 5 of the cemetery, while another contractor was awarded the other blocks.
Earlier, the previous government had spent $103 million cleaning up Le Repentir. This programme had lasted for approximately six months.
Observers have noted that the major issue with the cemetery is a lack of maintenance. Clean-up campaigns, which are one-off, ad hoc ventures, they noted, can only last for a period.
Back when she was deputy mayor, Chase-Green had said that although the M&CC was responsible for maintaining Le Repentir, it was unable to do so because of financial challenges.
Around the Web