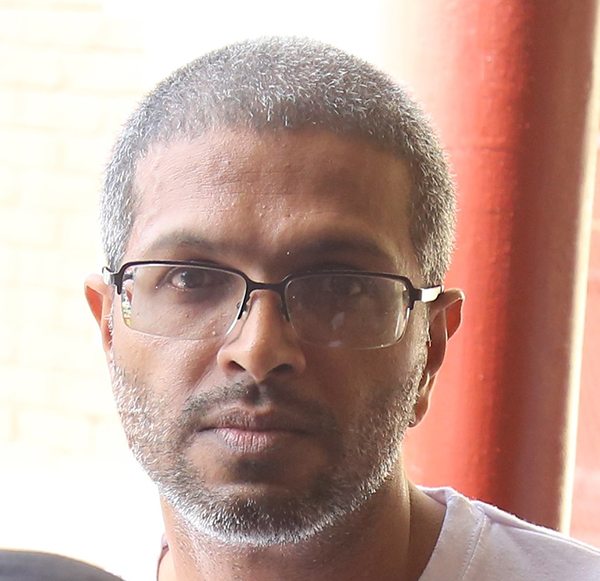 Head of the Special Organised Crime Unit (SOCU) Assistant Com-missioner Sydney James yesterday testified that former Ministry of the Pre-sidency Permanent Secre-tary Omar Shariff admitted via letter that he did not fully comply with a court order to produce documents related to businesses operated by him and his wife.
James made the disclosure to Magistrate Fabayo Azore, while testifying at the trial of Shariff and his common-law wife, Savitri Hardeo, who are charged with failing to comply with a court order.
The order had compelled Shariff, and Hardeo, both of Dowding Street, Kitty, to produce certain named documents within seven days to James, who is the head of SOCU, on or before October 14, 2016, at Georgetown.
During his testimony yesterday, James said he received a sealed envelope from Shariff on November 4, 2016, along with six boxes.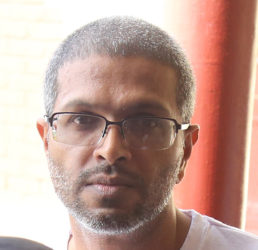 James noted that the letter indicated the contents of the six boxes and included Shariff's admission that not all the requirements of the production order were met.
James had earlier testified that he had requested documents from the Regis-trar of the Commercial Registry in relation to businesses owned by Shariff and Hardeo. He noted that sometime later he received a response from the Registrar indicating that Hardware King, Cells R Us and Kitty Square Mall were registered to Shariff, and another business, Talk 2 U, was registered to Hardeo.
James stated that on June 30, 2016, he gave Superintendent Brian Vieira a search warrant and instructions and later headed a party of SOCU officers to conduct a search at the office of the then Permanent Secretary, Ministry of the Presidency, belonging to Shariff. He said a search was conducted for material and documents that would assist in the money laundering investigations but it yielded nothing useful. Subse-quently, Shariff was informed that a similar search was being done at his home, where they later went, he added.
James related that at the home of Shariff and Hardeo, Vieira told him something and handed over to him a box containing documents, two laptop computers, a tablet and an external hard drive. These items were later marked and lodged in James' office at SOCU headquarters.
He then noted that on September 30, 2016, an affidavit was prepared for a production order, requesting documents relating to businesses operated by the defendants. On October 6, 2016, the production order was filed with the High Court and on the very date it was approved by then acting Chief Justice Yonette Cummings-Edwards. It was later served on the defendants by a court marshal and signed.
James further told the court that the order stipulated that the defendants respond within seven days, however, the stipulated time elapsed without a response. He noted that on October 28, 2016, he wrote letters to the defendants indicating that they were not in compliance with the production order and gave the letters to Sergeant Richard Frank for him to deliver to the defendants. Frank later returned and said certain things, indicating that the documents were signed by Shariff.
James' testimony was suspended until the next hearing, which is slated for July 31.
Around the Web