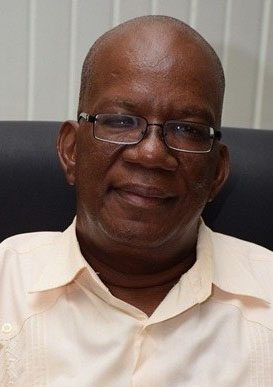 The US$80 million payment made by Norway to Guyana for forest services, being held by the Inter-American Development Bank (IDB), is not enough to fund a hydropower project here and lending institutions are not as willing to finance such projects, Finance Minister Winston Jordan says.
In addition, Jordan says that accessing the funds has not been as easy as expected, since Norway has strict eligibility requirements.
"Norway has only given us US$80M, probably just well enough for a small hydro," Jordan said in response to questions from Chairman of the Private Sector Commission (PSC) Norman McLean on why the Norway funds were not being used to finance hydropower projects here.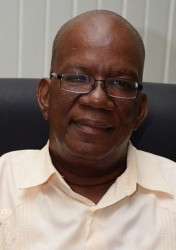 "Chief, I don't understand why we not getting cheap electricity. We are a land of many waters and I can't understand why after three tries we can't get it… at the rate we going, we won't see it in my lifetime or the president's lifetime," McLean said to Jordan at a Guyana Manufacturing and Services Association (GMSA) dinner last Thursday.
His questions seemed to have struck a nerve as Jordan expounded on why setting up a hydropower station here soon is easier said than done and he called on McLean and the public to ask questions based on fact and not what he called the "romanticism" of issues.  "I believe that there has been so much discussions on the hydro. There is no way I can sit here and tell you that we are not looking at hydro. But sometimes…we have to stop the romanticism. Norway has only given US$80M, probably just well enough for a small hydro. They haven't given you one billion to build Amaila Falls. So when you say you have the Norway money, I don't know what you mean and Norway is making it so difficult to access that $80M, I don't know why," Jordan replied.
"We would love to engage Amaila and all the other different falls but if you read the report that was done by Norconsult, it wasn't a report that said 'ready, steady, go.' It was a report with a lot of ifs and buts. If this happen, then this happens, and even if we went with the old EPC (Engineering Procurement and Construction), Norway will not have anything to do with it. Their money will not be spent if that will be," he added.
According to Jordan, the global financial climate has also not made it easy to access loans for certain projects.
"It is not an easy story. It is not as if people waiting out there to give you a billion dollars to go and build Amaila. It doesn't happen like that," he said.
"There is no romanticism about it. We would love to have as many hydro facilities in this country as we can but it is always going to fall on capacity, technology and most importantly financing. You don't go finding $1B… and multilateral banks are not financing those anymore those big hydro projects," he added.
But Jordan assured that his government was planning to realise reduced electricity rates for its citizenry, and especially for the manufacturing sector, as it is mulling all avenues, in keeping with its "Green Agenda."
However, he called on persons to analyse the situation the country faces holistically before judging the government. "For me, we need to have more practicality. If you say, 'You see all the money coming from oil, in the context of diversification, look at a falls. Partner with somebody and look at a falls.' But don't tell me you have all that waterfalls and not doing anything about them," Jordan said.
"If you can find an investor, we will run with the investor," he told McLean.
Minister of State Joseph Harmon has said that government is working assiduously to meet Oslo's requirements so that it can access the forest payment.
Last month, he promised to give a full a run down soon.
"I will give you a full sit down and give you a detailed explanation, showing what projects we have and where the blockages have occurred and so on, as far as those funds are concerned and the projects we have submitted to the agencies… I will have to sit down because I have all the documents now. We are in communication with Norway on all of these issues. In spite of what seems to be a popular view out there, we are in contact with the Norwegians as it relates to all of these funds. We have been submitting documents and so on and I think, only recently, we submitted some other documents to them," Harmon said.
"They have not given us the monies that are actually available. Part of the US$80 million is available to us, we have earned it. This is the point I am making to you; it is our money. But if you put your money in a bank and you say, 'Ok I will go and collect it,' then  you go there to collect it now and the bank says 'You gonna have to bring your sister, you have to bring your aunty and all these different people.' It is still your money. But you have to reach certain requirements. The point is we understand that, and we are working through to get it," he added.
Special Envoy and Director of the Norwegian International Climate and Forest Initiative per Fredrik Pharo has made clear that the release of US$80 million was hinged on Georgetown showing a clear plan towards clean renewable energy. "This is not about any particular project, but about a realistic and politically anchored plan to deliver on the government's own stated ambition," Pharo had written in April this year, in an Op-Ed published in the state-owned Guyana Chronicle newspaper, where he assured that Norway is committed to supporting Guyana's transition to clean and renewable energy sources.
Around the Web