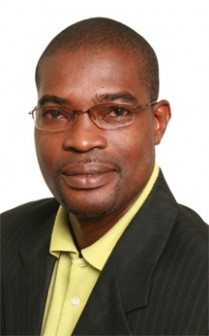 The National Assembly on Friday approved more than $6 billion in supplemental spending for the Ministry of Public Infrastructure.
The $6,161,471,564 in capital expenditure formed the bulk of the supplementary provision on the Current and Capital estimates, totalling $6.395 billion, for the period January 1, 2017 to December 31, 2017, approved by the House in Committee of Supply.
The funds have been approved for, among other things, the power utility upgrade programme, miscellaneous roads/drainage, the road improvement and rehabilitation programme, the East Coast Demerara highway improvement, rehabilitation of public and main access roads, reconditioning of MV Lady Northcote ferry and the Cheddi Jagan International Airport (CJIA) modernisation project, which are being undertaken under the ministry.
The largest allocation is more that $2.3 billion for additional inflows and counterpart resources under a China EximBank loan facility. This provision will be used to widen and improve the East Coast Demerara road corridor between Better Hope and Belfield.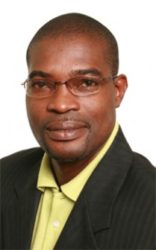 The sum sought, according to the explanation provided to the House, will facilitate price escalation for civil works and consultancy services contracts, since both contracts were awarded in 2014 but only became effective in 2017, due to delays in approval of financing from EximBank of China.
Another significant allocation was $1.9 billion for additional inflows under the Inter-American Development Bank (IDB) grant and loan operations for the Power Utility Upgrade Programme. This is expected to facilitate payment of mobilisation advance and other areas under the programme, including supervision for civil works, management strengthening programme and Lot B works under the rehabilitation of low voltage distribution network component.
Minister of Public Infrastructure David Patterson explained that while the mobilisation advance for Lot A was projected to be paid in 2016, it was delayed due to a bid protest to the award of the contract.
Additionally, $160 million was also allocated for the sink hole rehabilitation project at the Kitty pump station. This sum includes reconstruction of the drainage network at a cost of $128,101,000 and construction of a roundabout for $31,899,000. This roundabout is expected to mitigate against flooding in the surrounding areas and improve traffic flow at the Vlissingen Road and Carifesta Avenue junction.
A final payment, pegged at $75 million, for the rehabilitation of the MV Lady Northcote was also approved, while a $300 million provision for additional counterpart funding to facilitate completion of the CJIA modernisation project was sought and received.
Additional expenditure included $616 million to begin construction on the East Bank Berbice road project from Stanleytown to Everton, including reconstruction of 4.9km of roads and construction of culverts and bridges.
This project, it was explained, was previously earmarked for financing under an IDB loan operation, however, due to delays the loan was reprogrammed and this project was excluded.
The road link has however been reprioritised, utilising local resources and is estimated to cost $1.2 billion.
A final provision of $587 million for additional inflows and counterpart resources under the IDB loan operation 2215/BL-GY: Road improvement and Rehabilitation Programme was approved to facilitate construction of five pedestrian overpasses at Houston, Eccles, Peters Hall, Providence and Diamond  and the acquisition of road safety goods (signals, cushions, barriers).
Patterson explained that this supplemental request is premised on the fact that the government has successfully completed negotiation with the IDB to utilise uncommitted balances that would have been cancelled as at March 31, 2017, to finance the above mentioned activities. The final disbursement date has been revised to December 31, 2017.
Around the Web