Saying that popular sport betting service Superbet, which has over 100 locations countrywide, is operating illegally, the Gaming Authority has directed the company to suspend its operations but says it has so far failed to comply.
As a result, GRA Commissioner-General Godfrey Statia and Police Commissioner Seelall Persaud were officially notified by the Authority's Chairman, attorney Roysdale Forde, of the situation by way of letters last Wednesday and they were urged to take the necessary steps, which would see Superbet's operations being forcibly halted.
However, checks made by Sunday Stabroek at various Superbet locations in the city revealed that up to yesterday afternoon, they were still in operation.
The company, which is headquartered in Suriname, is being operated by Guiana Holdings Inc, a subsidiary of its parent company, the Pasha Gaming Group. In addition to Guyana and Suriname, the company also has operations in Uganda, Cyprus and Belgium.
Superbet was officially introduced to the Guyanese public in December, 2012.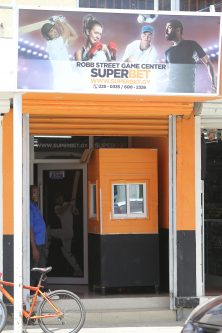 Forde's letter to Statia called for the immediate suspension and or revocation of all licences issued in respect of betting and gambling premises, operations and or activities in Guyana "until further notice from the Gaming Authority."
It was explained that the Gaming Authority, which is established under the Gambling and Prevention Act and was appointed the Supervisory Authority of all lotteries in Guyana for the purposes of the Anti-Money Laundering and Countering of Terrorism Financing Act, is currently engaged in an assessment of the gaming sector.
Statia was informed that the Gaming Authority wrote to Superbet/Guiana Holdings Inc on March 9, 2017, requesting that all licences permitting the operations of the activities in Guyana, all licences permitting the company to conduct internet gambling, sports betting and or lotteries in Guyana and details and copies of incorporation documents and or other registration be submitted to the Gaming Authority.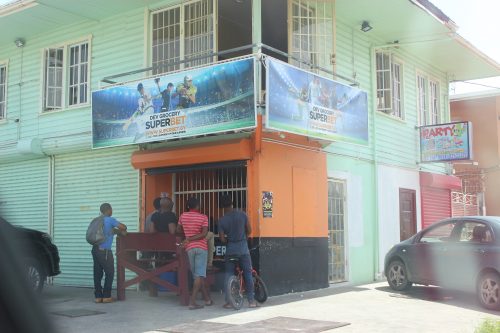 According to the letter, an envelope was delivered to the Gaming Authority's South Road office containing a copy and certificate of incorporation of Guiana Holdings Inc, Notice of Change of Directors, Notice of Change of Registered Office, Limited Power of Attorney No 843 of 2017, Revenue Licences Nos 1525248 and 49, Valued Added Tax Registration Certificate in the name of Guiana Holdings Inc and Certificate of Registration for Tax Payer Identification Number in the name of Guiana Holdings Inc.
The letter stated that the Gaming Authority subsequently wrote to Superbet/Guiana Holdings Inc on June 8, 2017, indicating that the documents submitted did not indicate that the said company was in possession of any licence permitting internet gambling, sports betting and or lotteries in Guyana.
The company, thereafter, was directed to suspend immediately "all internet gambling, sports betting and or lotteries and any form of gambling whatsoever and wheresoever in the State of Guyana until further notice."
Forde further informed Statia that Superbet/Guiana Holdings Inc, "has refused to comply" with the directives given.
It was stated that on June 23, 2017, the Gaming Authority met officers of Superbet/Guiana Holdings Inc and the authority's position was again communicated to those representing the company.
"Superbet/Guiana Holdings Inc by a letter dated 21st day of June, 2017 under the hand of Mr Mohabir Anil Nandlall, Attorney-at-law contended that in effect there was no need for any licence or permit authorizing gaming activities and that it had obtained a licence from the Guyana Revenue Authority," he wrote, before noting that Superbet/Guiana Holdings Inc continues to operate in defiance of the direction to cease operations.
"It is the Gaming Authority's firm position that the licence obtained from the Guyana Revenue Authority is in respect of premises only and does not permit the gaming activities carried out by Superbet/Guiana Holdings Inc," he said, adding that the Gambling Prevention Act prohibits all forms of gambling unless permitted and authorized under that law.
"Despite numerous demands for the production of such permission and or authorization none has been forthcoming as indeed no such permission and or authorization can be produced," Forde said.
Statia was told that the company's operations are in breach of the Gambling Prevention Act, hence the request for the immediate suspension and revocation of all licences.
A similar letter was penned to Persaud. It outlines the company's defiance in adhering to the directives to cease operations. In this respect, Forde called on the police to "immediately and forthwith take all necessary steps to ensure that the law is adhered to."
According to www.superbet.gy, the company launched its headquarters at Lot 2 Sandy Babb Street Kitty, on December 14, 2012. It said that at the beginning it only offered a sport betting service and when that proved to be successful, virtual games were added. It was revealed that the company has over 24 employees, with three game centres and more coming. It stated that the retail network consists of 27 agents across Georgetown, East Coast Demerara; Bush Lot, Berbice and Bartica. Soon the remaining areas will also be provided with agents, it said.
A check of the website found that there are over 100 Superbet locations across the country.
Martin Subero, General Manager of Superbet, had said during the 2012 launch that Superbet had been licensed by the Government of Guyana through the GRA. He also stated that Superbet planned to honour its moral, civil and societal obligations in Guyana by paying taxes as well as investing in the development of sporting and cultural activities.
When asked what prompted the company to stake out the Guyanese market, Subero related that although no scientific methodology was used to assess market need for such a service, the love and passion displayed by Guyanese for internationally and regionally played games was overwhelming, and reason enough to make the investment.
Around the Web