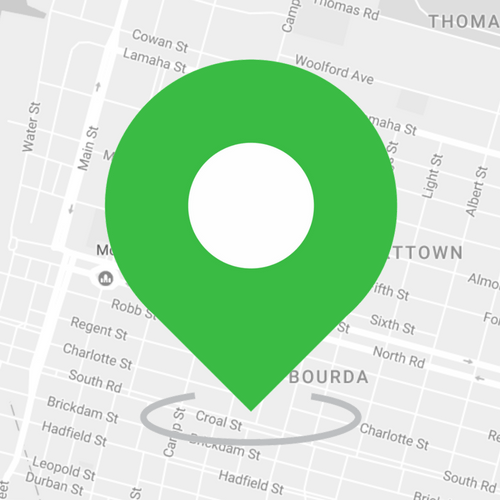 Mobile application taxi service Drop has decided to pull out of the market as it said operating here is not feasible due to difficulties in encouraging a cultural shift. However, two other mobile app-based taxi companies – iRide and eCabgy – have vowed to stay.
On its Facebook page and through emails, Drop informed customers that it would cease operations at the end of this month. The decision comes at the end of a four-month evaluation period.
In an interview with this newspaper, Chief Executive Officer (CEO) John Singh said the company found that Guyanese were not open to a change in culture. "We have found resistance from hire car drivers who we approached to come on board. In some cases the drivers showed zero percent interest even when the service was free," Singh said.
"Most drivers preferred to continue doing things the way they already do. The existing taxi culture in Guyana is one that has existed for years and is not easily broken or changed. Most taxi drivers simply do not want to change their ways."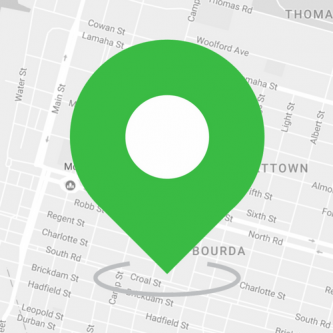 He said many persons prefer the traditional means of getting a taxi by contacting a base or jumping into a minibus and paying a lower price. He added that his company received positive responses from areas where there is low trafficking of taxis and during off-peak hours.
CEO of iRide Melissa Davy and CEO of eCabgy Charles Huston echoed Singh's views on resistance to culture change. They both said they have encountered difficulty in getting persons to use their mobile applications as a means of getting transportation.
"We are remaining optimistic because anybody can use iRide and it is just a matter of time [before] persons [become] more accepting towards using an app to get transportation. We are here to stay," Davy said enthusiastically.
She added that changing culture requires patience and it is challenging to do so immediately. "This is a brand new business concept and it would take a lot of perseverance and patience to go forward as we aim to change the culture in Guyana," noted Davy.
'Work in progress'
Huston said changing the culture of Guyanese and what they are accustomed too will take time and effort, but "it is doable and achievable. Back in 2006 persons were accustomed to the regular phones but fast forward to today: everyone wants a smart phone. Persons were not keen on making changes back then but today we see a different culture; everybody wants to be up to date with the world…."
He explained that he is currently teaming up with iRide to foster the much needed cultural change. "It is a work in progress but we are willing to collaborate on changing the culture. It would take time and we are prepared to do so," he stressed.
The mobile taxi applications came on stream during the first quarter of this year, and the companies were seeking to "revolutionize" transportation services in Guyana through mobile apps that promise their users speedy access to safe, reliable and inexpensive taxis through just a tap on their smartphones.
Drop CEO had said they were aiming "to transform the transportation industry in Guyana and bring it on par with the rest of the developed world."
Singh told Stabroek News last week that his company had no regrets with tapping into the market. He explained that the company had to engage in educating the public on how the mobile application operates, a task that was not foreseen. "We offered 24 hours tech-support and educated our users on how the app works," he said.
Another reason for the pull out, Singh said, was due to the fact that the market was "too small to allow services like Drop to be feasible or become profitable."
Though Drop had received encouraging responses from private drivers, it was not willing to risk using them given the laws that govern hire car operations. Singh opined that the laws should be updated so that private drivers could be given provisional hire car licences.
"Old hire car laws are very difficult to change and we do not expect them to change anytime soon in favour of services like ours. We will not risk breaking these old laws in the name of profit," Singh said on his post on social media.
He added that application powered services have to reply on high quality internet service. This was a major challenge for his company as persons highlighted that they had unreliable data service, which in some cases was used up before the expired time. He stated that they were trying to work with Digicel to access unlimited data services which is available in other countries, but the company had indicated that such a plan was not on the table and it would be unable to offer the service.
"We were influenced to enter the market when they announced that the country would have 3G and 4G internet service but sometimes we had challenges," he said.
Asked what the next move is, Singh said he would not be looking to invest in Guyana at this moment since the market is not encouraging, but would consider reentering the market when strides are made in the technology sector.
He stressed too that Guyana has a culture of reliance on cash transactions which is difficult when it comes to tracking payments and paying on time, adding that Guyanese need to consider turning to the use of cards to complete business transactions.
"We would like to thank all who supported our service and we wish all of Guyana the best of luck moving forward and ask that you keep an open mind to emerging technologies and embrace them to move Guyana forward," he said in the conclusion of the company's official announcement.
Sad situation
Meanwhile, iRide's Davy said her company was in the ninth week of testing its app and has been receiving favourable responses. She indicated that the testing would continue for a while and since iRide owned the application there would be no date to the end of the testing period.
She explained that iRide has 50 drivers on board at present and it is currently collecting feedback from users to improve its service.
Touching on the pulling out of Drop, she said it was a sad situation since the company would have played a major part in helping to change the culture of transportation needs.
During an interview in February, Davy and Ravi Mangar of Gizmos and Gadgets had explained that they were entering the market since they recognised that the transportation business in Guyana needed to be developed with more reliable, safer and faster options. "We want to make things simple and this is just the start," Mangar had said.
"The app is designed to allow you to locate available vehicles that are in your area. When you accept the ride you are able to see how far away the ride is from you, the driver and the vehicle number. You are also able to leave comments after the ride and rate your experience," Mangar had also stated.
At present iRide charges $200 for the first kilometre and $120 for every kilometre after that.
As regards eCabgy, Hutson said he was in the process of revamping the mobile application to make it "more Guyanese."
He said it was expected to be relaunched on August 3. Huston explained that he was working on the use of terminology in the application, fee structure and fare calculation.
According to him his company has seen excellent and encouraging response and like iRide was here to stay to be part of the change in culture.
Hutson said he had decided to create the app after years of noticing the troubles people often face when trying to get a taxi. "Sometimes you call a taxi base and they tell you five minutes. Five minutes gone and you are still waiting for the taxi. Or at times the dispatcher say no taxi is available," he said. eCabgy was the first local taxi app company to go online in February.
Around the Web