Five prisoners are believed to be on the run today after a fiery uprising flattened the Camp Street jail yesterday claiming the life of a prison warden, Wain Wickham,  and injuring at least six others.
The mastermind of the elaborate plot which convulsed the city and sowed fear is Mark Royden Williams who was sentenced to death in February this year over the Bartica massacre of 2008  where 12 men were killed. Another of the suspected escapees is Uree Varswyk who was last week committed to stand trial for murder.
Yesterday's hair-raising breakout had echoes of the 2002 Camp Street jailbreak which saw the escape of five dangerous men who  triggered the worst crime spree in the country's history.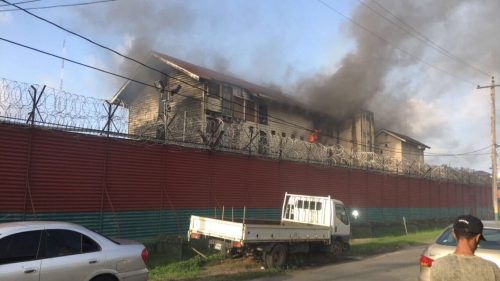 The uprising also came after another in March 2016 when 17 prisoners were immolated in the blaze that was set. These two major disasters in the security sector will raise doubts that the Granger administration and its Minister of Public Security are up to the task. Granger, a former army brigadier is seen to be an expert on security matters, and had frequently pilloried the former PPP/C administration for its failures in the security sector.
The March 3rd  2016 uprising had led to a lengthy Commission of Inquiry (CoI) to ensure no recurrence at the prisons and questions were being asked yesterday about why the government had been unable to prevent a repeat.
While some of the recommendations of the CoI were implemented, funding has been the major impediment for the others, Minister of Public Security Khemraj Ramjattan said last night at a press conference.
"There is a lack of monies for these investments…It is $6B to construct a new prison and that will take about three years," Ramjattan told a press conference at NCN, following the inferno at the country's main penitentiary.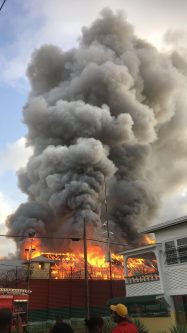 The minister's assertion of a funds shortage will continue to attract skepticism as critics have continually pointed to the more than billion-dollar expenditure on the controversial D'Urban Park soon after the administration took office in May 2015.
Ramjattan stated that measures have been put in place to ensure the recapture of the five prisoners believed to be on the run while the focus now is on putting the over 1000 prisoners from Camp Street in a secure but humane place.
He said that government was undertaking a "situational assessment" to make comfortable the prisoner more or less in the open fenced area that was designated for another prison at the Lusignan Prison site.
"It is not a very nice situation as you would appreciate…we have to secure the prisoners, secure what remains of Camp Street, make every effort to catch those on the run and make every effort to make the people of Georgetown and those in its environs, and the entire country safe," he said.
"Our immediate task is to make those prisoners, just over 1000, secure this evening and probably the next 48hrs and I had to make the call where that will be and in association with the prime technicians …it was decided it will be at Lusignan," he added.
Tents
Ramjattan said that tents were being rented to provide shelter at the open air faciltilty and also that efforts were being made to "house these people in better condition…tents, port-able toilets, better lighting…much effort to make it accommodating," he said.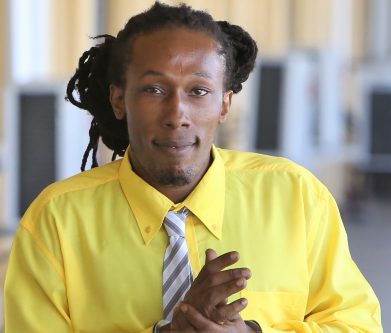 President David Granger echoed much of what Ramjattan said informing on TV that he was briefed by Ramjattan on yesterday's events. He said that a primary concern was that prisoners were not "let loose on society."
Granger said some prisoners will go to Mazaruni some to Lusignan and possibly Timehri. "I expect by the next 12 hours, all the prisoners will be back in secure accommodation."
"The government is acting very quickly to ensure the prisoners are caught and those at the prison kept in a secure place. I am very confident by Monday morning they will be in secure accommodations. I would like to assure Guyanese that the government is working very hard…to bring normalcy back," he said.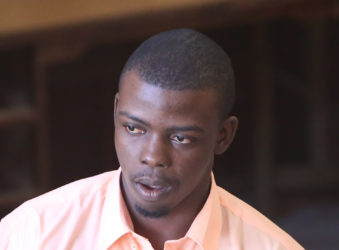 He said an area that needs to be looked at was that "there were far too many people on remand" and the judiciary needs to most move swiftly to ensure that this ceases.
He said too that government has "already started taking action on the CoI report of 2016 and the public knows very well that we are building a huge new prison at Mazaruni…so we did take action on the COI report and we did take action to reduce the prison population and enhance the infrastructure."
Panel
According to Director of Prisons Gladwin Samuels, yesterday's morning count of prisoners stood at  1018.
Samuels was a part of a panel of the four heads of the Joint Services who also held a press conference at the National Communica-tions Network last night. Others were Commissioner of Police, Seelall Persaud; Deputy Head of the Guyana Defence Force, Colonel, Nazrul Hussain and Fire Chief Marlon Gentle.
All the men said that they believed in the circumstances yesterday that their servicemen and women did all they could.
Samuels said that because of the rapidity with which events unfolded during yesterday's prison break and fire, the ultimate objective was getting the prisoners out of Camp Street safely and into a secure place.
As such in the interim the Prison Warden's Recreational Centre, across the road at the corner of Camp and John Street was used as a first exit location then the men were transferred to Lusignan.
He could not state if there were any casualties as a direct result of the fire and at press time could not say how many prisoners were accounted for.
However, he assured that as soon as a count was done this information would be made available.
For, his part, Colonel Hussein said that the army was doing all it could to lend support in providing security backup for the other disciplined forces.
Army personnel arrived sometime after 5pm yesterday at the Camp Street prison and formed a security barrier on the four streets that border the prison.
The army will remain at both Lusignan and Camp Street until necessary.
The Commissioner of Police informed that from information gathered by his staff, it is believed that condemned inmate Mark Royden Williams was the mastermind of the breakout. Williams is presently unaccounted for and police this morning issued a wanted bulletin for him and Uree Varswyk who was recently committed to stand trial for murder.
CCTV footage in the prison shows what happened but it has not yet been fully analyzed. Samuels said that Williams was seen along with Varswyk but there was "one person had his face wrapped in some piece of cloth so from the CCTV footage he could not have been identified."
Persaud believes that Williams orchestrated the ruckus at the prison with help from fellow inmates, simply because he "wanted his freedom" and would stop at nothing in getting it.
He said that law enforcement counterparts in neighbouring jurisdictions were notified of the escapees since it was in Suriname that Varswyk was last found on a bulletin that had been issued.
Measures
Meanwhile, over at the Georgetown Public Hospital, Chief Executive Officer, Retired Brigadier George Lewis and Public Health Minister, Volda Lawrence were on the scene ensuring that measures were in place should there be numerous patients from the incident.
Lewis said efforts were being made to ensure the hospital has all the required medical supplies and that additional medical personnel were called out. They included doctors, nurses and other health workers.
Further, the Guyana Red Cross was asked to be on stand-by as a backup.
The GPHC rented tents and had emergency tables fitted up with first aid material. Up to press time, there was no need to resort to them. Additional security was called in also.
A calm Lawrence, told the press that the hospital was not overwhelmed but the contingency plan was put in place should it be needed.
The Civil Defence Commission has also been activated.
Around the Web