A New Amsterdam woman, her teenage daughters, her spouse and two of her friends were yesterday charged with possession of narcotics for the purpose of trafficking.
Ann Sampson, 47, her two daughters Kathyann Sampson, 17, Mayann Thomas, 19, and her husband Joel Thomas all of Lot 14 Smithfield, New Amsterdam along with her two friends Iverene Bourne, 56, of Nicolay Street, New Amsterdam and Paula Hinds, 51, of Angoy's Avenue, New Amsterdam all appeared at the New Amsterdam Magistrate Court yesterday, where they were charged jointly.
The charge read that on Saturday 8 July, Joel Thomas and the five women had in their possession 7.5 kilogrammes of cannabis for the purpose of trafficking. Thomas pleaded guilty to the charge, while the five women pleaded not guilty.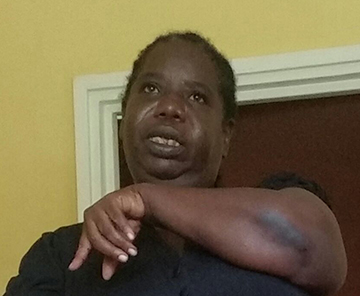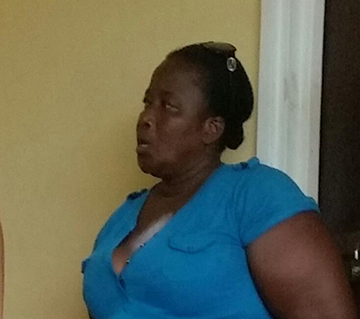 Attorney Horatio Edmonson, who represented the five women, pleaded for bail to be set at a reasonable sum. He told Magistrate Alex Moore that the women were not all in the house where the cannabis was found, noting that Thomas had claimed ownership.
He also argued that Mayann Thomas is the mother of a seven-month-old. Edmonson accused ranks of holding the infant in a prison cell for two days. However, the court later learnt that Mayann Thomas occupied a bench at the Sisters Police Station, while being under arrest, since the infant is still breastfeeding.
The prosecution objected to bail. He argued that all six of the accused were discovered by police in the house at Lot 14 Smithfield, New Amsterdam. He told the magistrate that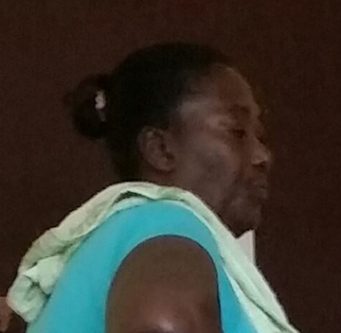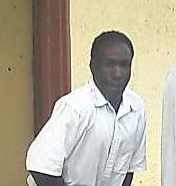 they were sitting in a circle cutting and weighing the cannabis and that ranks had provided photographs. He showed one photograph to the magistrate. However, Magistrate Moore noted that while Joel Thomas was visible in the picture, only the feet of other persons could be seen. The prosecutor then stated that the police were in possession of more incriminating photos, but they were sent to be analyzed.
Magistrate Moore then placed Ann Sampson, Mayann Thomas and Kathyann Sampson on $250,000 bail each. Bourne and Hinds were placed on $150,000 bail each, based on the fact that they were visiting the premises and not residing there like the others. Stabroek News was able to confirm that Bourne and Hinds were able to make bail.
Sentencing for Joel Thomas was deferred.
The six accused will return to court on August 11.
Last Saturday, acting on information received, police searched Thomas's house at Lot 14 Smithfield, New Amsterdam and discovered the cannabis. Everyone present at the house was immediately placed under arrest. The cannabis was later weighed and amounted to 7½ kilos.
Around the Web