A Route 32 minibus driver was fatally shot around midday yesterday on the McDoom Public Road, East Bank Demerara after he attempted to drive away from bandits who robbed several passengers onboard his bus.  The police have since arrested a suspect.
Tedroy James, 35, a resident of Suddie Housing Scheme, Essequibo sustained a single gunshot injury to his head. He was rushed to the Georgetown Public Hospital by public-spirited citizens where he was pronounced dead on arrival.
The incident occurred around midday yesterday.
Crime Chief Wendell Blanhum last evening confirmed that a suspect who goes by the sobriquet `Ratty' and is known to the police was arrested for questioning. He remains in custody.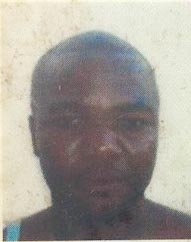 The police in a press release said investigations revealed that James was driving his minibus BTT 976 when he stopped to put off a passenger at McDoom.
"At that time there were several passengers in the bus which was en route to Georgetown; as the male passenger was about to disembark the vehicle, two male suspects, one armed with a handgun, pounced on the unsuspecting passengers and began to rob them", the release explained.
James observed what was happening and he attempted to drive away but was shot.
Reports reaching Stabroek News revealed that James, who operates the Parika to Georgetown route, had left Parika, East Bank Essequibo (EBE) with a bus load of passengers and was heading to the bus park when tragedy struck. He managed to drive some distance away after being shot and subsequently collapsed.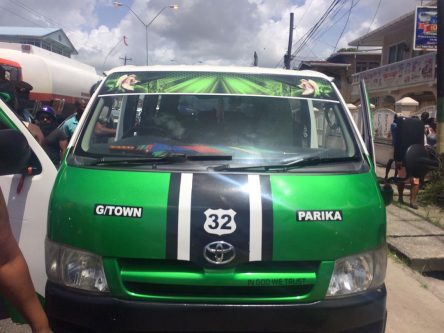 As the news of the incident spread, a sister of the dead man turned up at the hospital. She later learnt that he had died and was heard wailing loudly. "Look wah gone and happen now, he dead, he work so hard to care for his family ow", the woman wailed.
She was in no position to speak to the media.
The police have obtained several statements and the investigation continues.
James was a father of two children. He was described as a very hardworking and caring individual by his sister.
Around the Web