Residents on the Essequibo Coast are frustrated due to frequent power outages that they have been experiencing daily.
Persons living in Charity are the worst affected as it has been five days since they received electricity. Although residents were hopeful that their plight had ended when electricity was restored their hope was short-lived as power was only back for two minutes before it went off again.
In a public advisory to Essequibo residents that was published on Facebook, Guyana Power and Light Incorporated (GPL) said that residents will be subjected to load shedding as a result of reduced available generation from the Anna Regina Power Station. "The reduction in generation output is due to a damaged Alternator on the No. 1 Diesel Generation Engine and mechanical problem on No. 2 Diesel Generation Engine at the Power Station," it explained.  According to GPL, the power outages are affecting residents living in the areas of La Union to Charity.
Speaking with Stabroek News, Lana George, a frustrated resident of Charity, said she was hoping that quick action would be taken to restore normalcy in the distribution of electricity on the coast.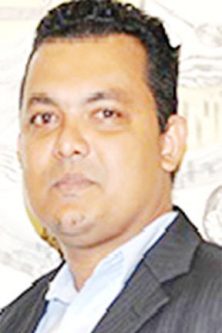 "As a public servant, I am sick and tired of GPL's incompetence and slothfulness on the Essequibo Coast. They are quick to disconnect and increase bills and are quite efficient at doing that, but when it comes to providing basic services, like stable electricity, they are downright sickening. Charity has been reduced to having electricity every other night for over a month and the situation has deteriorated to five days now without electricity.
They fail to realise that without electricity, there is a drop of water availability too. As a teacher and a mother of a nursery school child, I  thank God that school is closed  or I don't know what would have become of us," she said.
Ava Thompson Benn, another resident, told this publication that the frequency of power outages in her neighbourhood is very frustrating.
"Since Friday 7th July, 2017, we are without electricity. At approximately 8.30 am, we had a power outage.
It has been four days now and electricity is still not restored. It is such an inconvenience to my family.
The nights are extremely hot and humid, everything in my fridge is spoilt and until now we the residents of Charity cannot get an explanation from GPL. Is this how we are expected to progress?
All businesses are affected. Little or no communication with relatives because our phones cannot be recharged. It's also a breeding ground for thieves. Something needs to be done. And very fast too," she added.
Meanwhile, in a press release, Regional Chair-man Devanand Ramdatt noted that the Region 2 administration is seeking clarity from the leadership of GPL and more precisely the government regarding the reason (s) for frequent blackouts.
"Over the past two days the Northern Section of the Coast was faced with blackouts and no public notice/advisory, or easily accessible information to update residents on the actual situation was provided by GPL.
This lack of information has created discomfort to residents, particularly small entrepreneurs and by extension the business community who were caught unprepared," he said.
The release further stated that the failure by GPL to share timely information  reflected disrespect for the people, who are counting their losses due to extended blackouts in a region where the economy is already struggling.
"The Regional Chair-man emailed Honourable Minister David Patterson and highlighted concerns on this situation.
The [regional administration] calls on the Government of Guyana to consult the people of Region Two and offer early answers regarding future developmental plans to provide reliable power supply," Ramdatt added.
Around the Web