A team of health officials visited the community of Barakara last Friday to assess the situation, due to the heavy flooding, and to also offer some assistance.
Jevaughn Stephens, Director of Regional Health Services, Region Six, told Stabroek News, that there has been no report of any major outbreaks of any waterborne diseases in the Barakara community. However, he stressed, that much emphasis is being placed on preventative measures, so as to avoid any major outbreaks.
According to Stephens, they are aware that once the floodwater starts to recede, then the possibility of illness becomes more prevalent, and as such, they are on the lookout for "signs of leptospirosis, dengue fever, the usual fever, vomiting, diarrhoea, among others." He added that "As it relates to health, it gets bad when water starts going down, but we are being very preventive at the moment."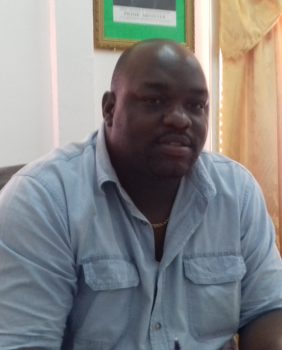 Stephens confirmed that the team took in some 25 cases of water, dietary items and medications, such as, pain tablets, gravol, among others. Asked about water purification tablets, he said, "We took in some … tablets, it is not the water purification tablets, but it could use in case to prevent bacteria." He added that they also took "some janitorial supplies, so as to assist them [residents] with cleaning and sanitizing after the floodwater recedes."
Furthermore, he said that the team took items into the community to ensure that they would be in a position of "strength" if the time of illness is to come.
Stephens stressed, that "… presently there is no shortage of medication [in Barakara], I'm certain the health centre has all the necessary medication to keep on top of the situation."
He highlighted that as of late last week, the floodwater was at some ten inches below the new revetment which had been built in the area.
Stephens, who was a part of the visiting team stated that they had observed, that the flood is affecting the residents' cattle and livestock. According to Stephens, dead animals are mixed into the floodwater, whilst highlighting the fact that residents use the creek as their potable water source. "We are really monitoring the situation," he said.
He stressed that they do have boats on standby, in case the need arises to rush persons out from Barakara to the New Amsterdam Public Hospital for emergency medical treatment.
The visit was part of the health services monthly visits. However, the regular visit was brought to the early part of the month mainly because of the residents lodging complaints due to the floodwater.
Meanwhile, Stephens explained, that in order to further assess the situation, and render further assistance, Health Services will be visiting the area once more in two weeks' time.
Around the Web