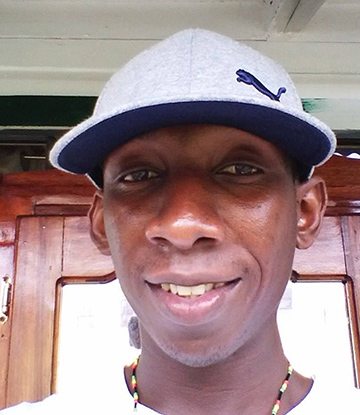 Prison Officer, Odinga Wickham who was killed in the line of duty during Sunday's riot and fire at the Camp Street Prison was  shot five times and died as a result of haemorrhagic shock and multiple organ damage, his autopsy yesterday revealed.
Speaking with Stabroek News yesterday, his mother Annette informed that the autopsy revealed he was shot  thrice in the stomach, once to his left hand and once in his buttocks.
It likely means that one or more of the prison escapees will soon be facing a murder charge.
The 33-year-old Ann's Grove, East Coast Demerara resident was pronounced dead at the Georgetown Public Hospital shortly after 10 on Sunday night after being rushed there earlier that afternoon with multiple gunshot wounds.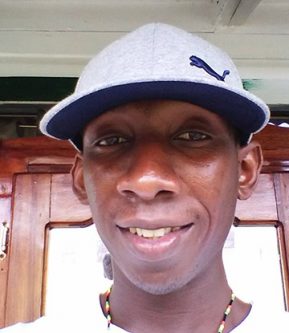 On receiving the news, his mother and coworkers were in a state of shock with one female warder collapsing on site and having to seek medical attention.
Wickham, who worked in the Information Technology section, was not a duty officer. On Sunday, he was preparing computers for a programme to teach inmates. His colleagues believe that he was trying to escape, since he was in an office on the top flat of the administrative building at the time the riot started.
His family and colleagues remembered him as a hardworking and kind-hearted person.
"He was a very friendly and kind-hearted person. He believed in hard work to look after his three-year-old daughter and fiancée," his mother had said.
According to Annette, Wickham had worked at the prison for several years off and on. "He was in the army. He got sick there first and from the army he went to the prison. He also got sick there and was sent home by a doctor and he was home for two long months with a chest infection," she said.
"After he recovered he went to work at Ogle. He fell sick again and then he went back to the prisons where he worked for over two years until his death," she said.
'Substantial'
Wickham's mother said that yesterday she has also started making preparations for the burial of the elder of her two children but has not yet chosen a date.
She pointed out that she was told by prison officials that she should choose a casket and "leave the rest" to them as it pertained to payment.
Although she has not yet received word on benefits for her son, the woman said she was confident that the Guyana Prison Service and government would ensure his family "is properly taken care of."
Director of Prisons, Gladwyn Samuels told this newspaper on Tuesday that in addition to "normal benefits we would also ask for a substantial package to his family."
He said that he too believes that his request would be honoured by the government.
Samuels also paid tribute to his employees and lamented the many dangers prison officers face on a daily basis.
He said that it was a tough job and he was forever grateful to the men and many women who join the GPS and serve with honour.
Around the Web