Security has been tightened in Berbice since last Sunday's fire and breakout at the Georgetown Prison, Camp Street.
In an interview with Stabroek News at his office in New Amsterdam yesterday, Commander of 'B' Division Ian Amsterdam said, "We have beefed up security throughout the division [and] we are having regular roadblocks with the view of either intercepting or preventing those escapees from getting into our division."
According to Amsterdam, since the prison break, there had been several reported sightings of the escapees in the region.
He said police, after receiving the sighting reports, would have checked out the areas immediately. However, no escapees were discovered.
Meanwhile, according to Amsterdam, it is being rumoured that an escapee, whose girlfriend is on remand at the New Amsterdam Female Prison, had told her that he was going to get her out of the prison. Amsterdam said, "She was supposed to go to court on the East Coast Thursday and it was rumoured, he told somebody or he told her through a conversation that he was going to get her out."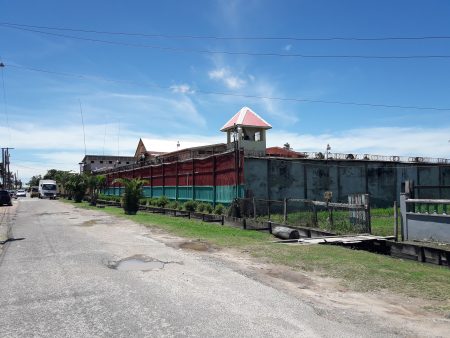 Amsterdam added that the woman did not make the court appearance but was in fact further remanded right at the New Amsterdam Prison.
The woman was remanded after a smoke grenade and a quantity of marijuana were discovered in her house sometime in February.
While she was further remanded for the possession of a smoke grenade without being the holder of a licence charge on Thursday, her bail was lowered on the possession of marijuana charge, Amsterdam said.
Asked if it was the rumour that led to the woman not being taken to court, he said, "No. Well, you know that the entire court system especially on the East Coast was disrupted because of what transpired Sunday."
Amsterdam said considering the fact that there is such a rumour out in the public domain, much more emphasis will be placed on that specific prisoner. "We will have to pay some particular attention to her and treat her as a high-profile prisoner and deal with her using our standard operational procedures for high-profile prisoners," he said.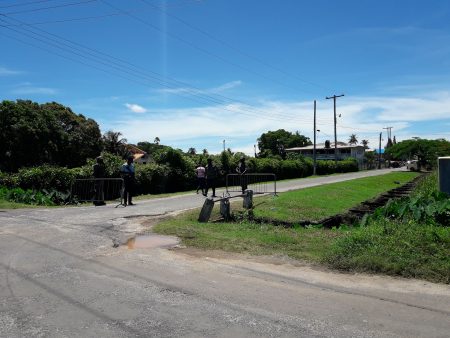 He stressed that at this point every rumour will be taken seriously and investigated thoroughly.
Amsterdam related that as of now, 'B' Division ranks, along with the army, are providing security at the New Amsterdam Prison 24 hours a day. He noted that so far there have been two sets of prisoners transferred from Lusignan to the New Amsterdam Prison, amounting to a total of 81 prisoners.
In addition, he stated that on Thursday, Magistrate Rabindranauth Singh was present at the New Amsterdam Prison, reducing remanded prisoners' bail.
He also said that some prisoners who committed petty offences and were on bail but could not afford their bail were released on their own recognizance. Twenty-five prisoners either had their bail reduced or they were sent on self-bail on Thursday.
The commander stressed that at present the situation in the division and at the prison is "calm" and the police force is working to keep it that way.
Around the Web