Three persons died and two others were in an unconscious state up to press time last night after the car they were travelling in collided with the rear of a truck in the vicinity of Kairuni, along the Linden-Soesdyke Highway.
Stabroek News was told that two of the dead have been identified as Malroy Ross, 30, of Canvas City Wismar and Block 22 Wismar, Linden, and Keston Bollers, 21, also of Linden, while one of the injured was identified as Police Corporal Rayon Wilson, who was listed as being in a critical condition.
A report of the accident was received just around 7.30 pm, after the car, bearing licence number plate PHH 9398, reportedly slammed into the back of the container truck, bearing licence plate number GPP 2993.
The force of the impact was said to have been so great that the roof of the car was ripped from the body of the vehicle, while one of the occupants was killed almost instantly.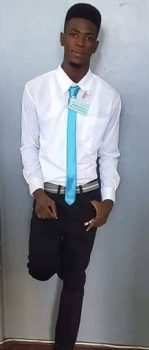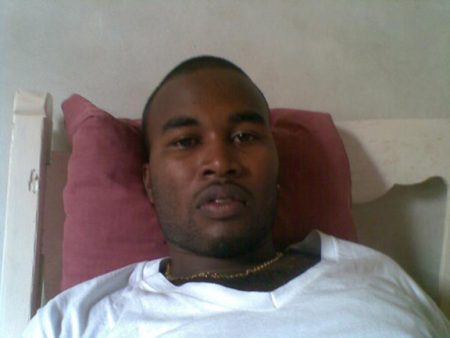 It would appear that the rear of the truck was not equipped with lights.
The police, in a statement issued last evening, said preliminary investigations revealed that the driver of the truck was proceeding south along the eastern side of the road when his vehicle developed a mechanical problem, causing him to stop.
It was further reported that during the course of carrying out repairs under the front of the lorry, the driver claimed to have heard an impact at the rear.
Upon investigating, he discovered that a car had collided with his vehicle.
There were five male occupants in the car and one of them appeared motionless. Through the assistance of passers-by, four of the occupants of the car were removed and rushed to the Linden Hospital, where two were pronounced dead on arrival. The remaining two persons were up to press time last night in an unconscious state based on information received.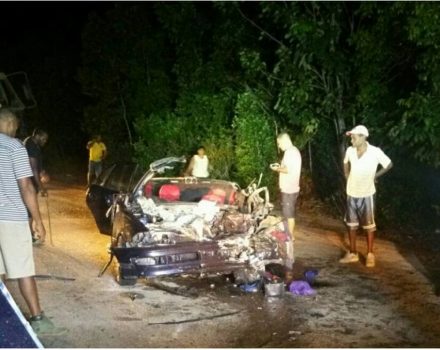 Around the Web