She has received death threats, tracked gang violence, been in the trenches covering wars, travelled extensively, at times being forced to leave her young sons behind to get the story and she has lived the busy life for over 30 years.
Kim Bolan is a journalist, who would have it no other way. For her, it is not just a career as she would not do it if she did not see a purpose in it; that purpose is the social justice aspect of journalism.
"Ultimately, I believe so strongly in journalism that I have dedicated more than half of my life to it… We could all go somewhere and make more money as professionals but we do it because we think it is important for our communities and it is just the right thing to do," Bolan told the Sunday Stabroek in an interview.
She believes journalism is definitely for women, as the ones she knows want to do something that has meaning and because they are compassionate when covering any beat. When they have to talk to victims and hear their stories, women are great listeners. "I would encourage girls to go into journalism, because it is an interesting career. You are never bored and you can really make a difference," she noted.
Even though it has been 33 years since she entered the profession, Bolan is still as excited as the rookie reporter who is about to write her first breaking story. Incidentally, she had that story right at the beginning of her career and it lives on up to present day.
The veteran journalist actually began in high school, writing for local newspapers, but she has been at the Vancouver Sun, a major daily newspaper in Canada, for the past 33 years.
"I can tell you, I wouldn't do anything else… Shortly after I started at the newspaper we had this militant separatist movement that was based within some people in our Indian community and so as a young reporter I thought, 'Oh I have to dig into this [to find out] what were some of their grievances'. Their grievances were with the Indian government not with the Canadian government," Bolan told this newspaper.
Within a few months of her becoming a journalist, some persons in that group planned and executed a terrorist attack out of Vancouver which saw them placing two bombs on a plane. One was successful and an Air India plane was blown up off the coast of Ireland; 329 people were killed.
"Honestly there are very few reporters who end up covering the biggest story of their career right after they start," she noted. "And even today, that story is still rippling in Canadian politics. There was a bungled police investigation…, charges like 15 years after the bombing and then the two main suspects ended up getting acquitted; people were devastated, it was really a travesty."
She not only covered the story in Canada but travelled to India to get to the root of it. And even though some of their complaints against the then Indian government were legitimate, Bolan pointed out that the atrocious act they resorted to was still hurting people who lost loved ones.
Bolan took her pen and note pad and began investigative journalism, knocking on doors in India and going over to Pakistan by herself trying to find out where some of the Canadian militants were hiding out. She was in her early 20s.
"When I look back now I say, 'Oh that was kind of crazy,' some of the things I was doing," she said with a small laugh.
Those were the golden days of newspapers and her company had the resources so Bolan was allowed to follow the story, which even took her to England as some of the persons involved had dual citizenship and lived in that country. Some of their planning meetings were also in the US and Bolan trekked to that country as well.
"As a journalist it's been an incredible story to cover but as a citizen of my country it has really been an embarrassment that we have never been able to deal it with appropriately," she said.
Gangs and organised crime
Because of the work she did on that story, once it had quieted down, Bolan moved right into covering gangs and organised crime; there was an increase in gun violence in her community.
All of a sudden there were young men being shot to death on the streets in rival shootings and according to Bolan "it was almost like they were playing video games with real guns."
For the last decade, her career has been dedicated to looking at the root of gang violence and some of the bigger players in organised crime.
It has not been an easy trek down this path. Bolan has received death threats and even lost a colleague in the process.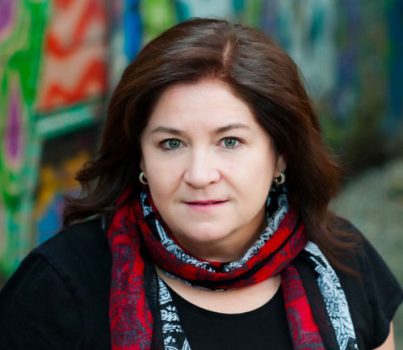 She said she had also received death threats while working on the terrorism story. Her colleague worked on a Punjabi language newspaper he had started in Vancouver and was covering the Air India bombing. They both received threats, but it was Tara Singh Hayer, her colleague, who was assassinated in Canada on November 18, 1998; his murder remains unsolved.
Just recently, evidence was given in a court case she was covering that there was a plot to murder her. While the plot was a few years old, it was only in May this year that it was revealed in court by a witness who was testifying for the prosecution.
"I wrote a story about it. I don't usually write first person stories, that is not what I do… but I was the only reporter in the court room… I was not comfortable having it out there but I felt it was my responsibility," Bolan said.
In the 1980s, Bolan also spent time in Latin America in countries like El Salvador, Nicaragua and Guatemala covering wars for her newspaper.
Social justice
She noted that about 50 years ago there were more men than women in the profession, but women came to journalism, drawn by the ability to do something that makes a difference, and mostly focusing on the social justice aspect of it.
"I know that is why I always wanted to be a reporter – and many of the women of my era. I am in my 50s and I started at my daily newspaper in 1984. We were inspired by the whole Watergate thing in the United States. We saw these guys digging up stories that could bring down a president of the United States," Bolan said in the sit down with the Sunday Stabroek.
The Watergate scandal, as it is popularly referred to, followed a break-in at the Democratic National Council (DNC) headquarters at the Watergate office complex in Washington. Subsequent investigation uncovered the involvement of then President Richard Nixon who resigned two years after the 1972 break-in to avoid being impeached. The media played a major part in uncovering the scandal.
Bolan said that scandal really demonstrated the power of journalism to her and she decided that was the career path she wanted to take.
She said being a woman in the profession has it pluses. When, as a young journalist, she visited other places in the world it was easier sometimes because people did not have expectations of her. Looking back, she believes there would have been more walls up if she had been a man investigating in India and Pakistan.
"But because women don't necessarily have that much status in some places in the world where I was working, they were curious about me and they were very helpful and open. I am not saying that being a woman is not sometimes a barrier. I have run into issues… but being a woman can help at times," she noted.
The journalist said the job has been challenging at times especially when her sons were young (they are now adults) and so she found it difficult at times balancing work and family life. But fortunately for her the job is unionized and she is allowed to take a vacation several weeks a year to be away from it all and she takes full advantage of this.
"You do have to try and put limits on it but yes, there were times when I had to say 'Okay guys I am out the door, something is happening'. When Tara Singh Hayer [her colleague] was murdered my kids were very small and I was taking them a movie when I got the call and I had to grab them and leave, in part because I was worried that the people who targeted him would come after me so I had to get them out and get them safe."
Bolan said that over the years she would explain to her children that she was writing about problems in their community so that they can be fixed and they have to look at the bigger picture – if the community is safer then she is making it better for them as well.
Bolan was in Guyana for a week. She conducted a two-day workshop on Criminal Investigations and Court Cases organised by the Justice Education Society of British Columbia, a Canadian non-governmental organisation that aims at strengthening the justice system. The workshop was organised in collaboration with the Guyana Press Association.
Around the Web