Orwin Peters, who was held in connection with the fatal shooting of bus driver Tedroy James, was yesterday charged with the murder.
Peters, 24, stood before Chief Magistrate Ann McLennan, who read the murder charge to him in a Georgetown court.
The charge stated that on July 11, at Georgetown, he murdered James, called 'Six Head,' in the course or furtherance of a robbery.
Peters, also known as 'Ratty,' who is a mechanic of 48 Norton Street, Bagotstown, was not required to enter a plea to the indictable charge.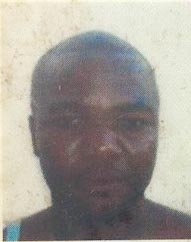 Police Prosecutor Arvin Moore told the court that the file in relation to the matter was incomplete.
Peters was remanded to prison and the matter was adjourned to August 11.
James, a Route 32 minibus driver and a resident of Suddie Housing Scheme, Essequibo Coast, was shot dead around midday on July 11, at McDoom, East Bank Demerara, when he attempted to drive away from bandits, who robbed several passengers on his bus.
He sustained a single shot to his head and was rushed to the Georgetown Public Hospital, where he was pronounced dead on arrival.
The police had said that James was driving his minibus BTT 976 and he stopped to put off a passenger at McDoom.
As a passenger was about to disembark the vehicle, two male suspects, including one armed with a handgun, pounced on the unsuspecting passengers and began to rob them, the police added.
James observed what was happening and attempted to drive away but was shot.
This newspaper was told that James, who operated the Parika to Georgetown route, managed to drive some distance after being shot but subsequently collapsed.
Two other persons were said to be implicated in the crime by the defendant but they are yet to be held.
Around the Web