Aniki Jones yesterday afternoon walked out of the High Court a free man after being cleared of the charge of murder when Justice Nareshwar Harnanan upheld a no-case submission made by his attorney, Mark Conway.
Jones, who was on trial for the murder of Carl Garnette, seemed not to have fully understood what the judge meant when he was told that he was free to go and he remained seated in the prisoner's dock.
After his attorney explained to him what had transpired moments earlier from the court's ruling, a smiling Jones got up, and expressed gratitude to the court and his lawyer.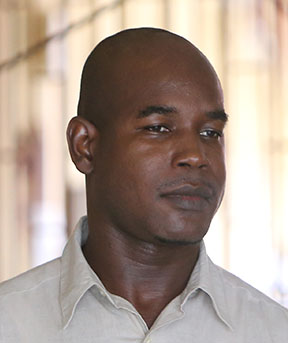 The visibly-relieved man was greeted by his anxious relatives, who could not contain their emotions as they hugged and kissed him.
After the court's ruling on the no-case submission, Justice Harnanan ordered the jury to return a formal verdict of not guilty in Jones' favour.
The judge noted that the prosecution failed to discharge its burden of proof by establishing that it was Jones who had caused Garnette's death.
The charge against Jones was that on December 15, 2013, at Lot 8 Clifford Street, Lamaha Springs, Joint Services Housing Scheme, Georgetown, he murdered Garnette, who had been stabbed multiple times. The man had denied the indictment.
Jones, in a caution statement (CS), which had been tendered and admitted in evidence, told police that it was Garnette who attacked and chopped him in the head with a cutlass, thereafter, resulting in a fight between them.
The court had heard from the statement that Jones was lying on a bed on the day in question when Garnette appeared with a cutlass and fired a chop that missed him. He said, however, that a second chop connected to the left side of his head.
Thereafter, the accused in his CS, said he got off the bed and approached Garnette and a fight ensured between them. He said he pushed the man away into some dishes, which fell on the ground.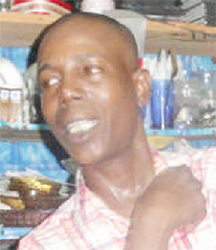 The court heard that Jones related that he stomped Garnette as he thought the man would have further injured him. From the statement, he said he then lost consciousness. He regained consciousness in hospital.
Jones had related to police that at the time of the incident, he shared a common-law relationship with Garnette's estranged wife, Rhonda, and that the deceased had been annoyed that the woman had taken him (Jones).
According to what Jones said in his statement, on the day in question, Garnette telephoned Rhonda, and thereafter, the man showed up at the house he once shared with his wife.
The statement said that Jones expressed sorrow after hearing of the man's passing.
The former accused was represented by Conway, in association with attorney Keoma Griffith.
The state's case, meanwhile, was presented by Prosecutor Shawnette Austin, in association with Siand Dhurjon and Lisa Cave.
Around the Web