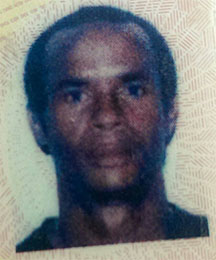 The prime suspect in the fatal stabbing of BK Inter-national worker Trevor Dublin was arrested on Sunday and police say he has since admitted his involvement in the crime.
A police source told Stabroek News that the man, who is a security guard, was arrested in the West Ruimveldt Housing Scheme.
The break in the case is the result of two witnesses coming forward and telling the police that they noticed what appeared to be bloodstains on the suspect's clothing prior to the discovery of Dublin's body.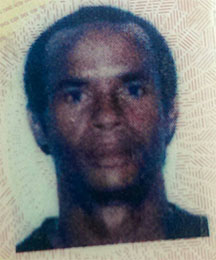 This newspaper was informed that during questioning, the suspect reportedly admitted to investigators that after the incident, he went to the home of one of the witnesses and he related that he had just stabbed Dublin, who appeared to be dead.
The police are expected to approach the High Court today to further detain the suspect for more questioning.
Dublin, 49, of Lot 385, 'C' Field, Sophia, was found dead on the night on June 24 at the 'C' Field, Sophia Access Road, with a single stab wound to the left side of his chest.
An autopsy revealed that Dublin died as a result of perforation of the lungs due to the stab wound he sustained.
The police, in a press release, had said that his body was found by police ranks who were on patrol in the Sophia area. A knife and a toque were found in proximity to the body, the statement had said.
A resident of 'E' Field, Sophia was initially taken into custody and subsequently released.
Dublin's wife, Nadia Dublin had previously related to this newspaper that she last saw her husband alive on the afternoon of June 24. She had said that he returned from work and helped her to cook food as she was ill and in bed.
Nadia had explained that her husband was quarreling that someone on the road had sprayed a substance in his eyes.  She said she tried her best to calm him down but he later left the yard, heading towards the Sophia Access Road.
Nadia said she later went behind him but by the time she made it to the access road, he was nowhere to be seen.
Later, as she tried to contact Trevor on his cell phone, a woman answered and told her to go to the Georgetown Hospital's Accident and Emergency Ward. However, she told the woman that she would be unable to make it until the following morning. The said morning police called her to inform her that Dublin had died and she was needed at the station to make a statement.
Around the Web