A taxi driver, who police say tried to traffic just over 16 pounds of cannabis, was yesterday remanded to prison.
Glenmoore Adrian McBean, 34, was read a charge which stated that on July 16, at Soesdyke Junction, Linden Highway, he had 7.388 kilos (equivalent to 16.2 pounds) of cannabis for trafficking.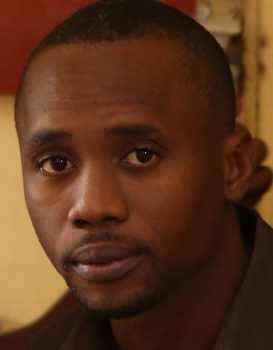 McBean, of Lot 78 Wismar Linden Housing Scheme and also 199 Fourth Street, Mon Repos, East Coast Demerara, denied the charge after it was read by Chief Magistrate Ann McLennan.
Attorney Bernard Da Silva, who represented McBean, told the court that the drugs were not found on his client but in a car, HC 7963, that he was driving at the time. The attorney told the court that McBean was on his way to Linden with a passenger in the back seat of the vehicle when the passenger received a call and asked to be let out. According to Da Silva, his client continued on his way to Linden and was stopped by members of the Customs Anti-Narcotics Unit (CANU). A search was then conducted on McBean's car and the cannabis was found in a side pocket of the vehicle. Da Silva told the court that in light of the circumstances, his client should be granted bail.
But CANU prosecutor Konyo Sandiford objected to bail being granted since no special reasons were given to the court. According to the prosecutor, McBean was the subject of an operation that began in Beterverwagting and which led to a roadblock being set up at Soesdyke.
Sandiford added that when intercepted, McBean made certain statements, including admitting that he only had one bag of ganja. However, further checks revealed other parcels of the drug in his car.
Chief Magistrate McLennan agreed with the prosecutor that no special reasons were presented to the court and McBean was subsequently remanded to prison until July 31, when his next hearing is scheduled.
Around the Web