A gang of men on Sunday evening broke into the Rose Hall Town Youth and Sports Club (RHTYSC) office and carted off a sum of cash, appliances and other items, with an estimated value of $1 million.
Most of items have since been recovered.
Two suspects have since been arrested in connection with the break and enter at Area H Ground, Rose Hall Town, while police say that they are on the hunt for two other persons, who also played a role in the theft.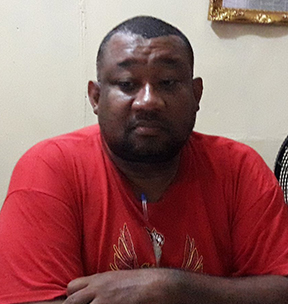 According to Hilbert Foster, CEO/Secretary of the club, on Monday morning around 5.30 am, he was informed that the office had been broken into. He said that the grill door which leads to the office had been "ripped out from the bottom."
Foster relayed that a businessman had recently donated some $1 million worth of school bags, which were being stored in the office. "My first concern was the school bags, but after checking we discovered [the] majority was here," he said.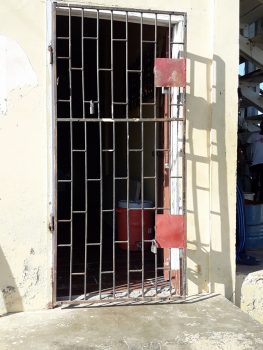 However, further checks revealed, that a grass cutter valued at $100,000, 20 school bags, a stereo set worth $150,000, an amplifier, an electric saw, an electric grill, ten hampers, a large supply of food, more than $60,000 in cash and a cordless telephone were among the items which had been stolen. Foster estimated the total value of the missing items at $1 million.
He further relayed that the police were informed of the stolen property. However, he said, club members had their suspicions about the individuals who might have stolen the items, stressing that the persons arrested had been assisted by the club several times over the years.
"There is a building in front of J.C [Chandisingh Secondary school] that was taken back by the bank. We had our suspicions that the materials would have been stored down there," he said. "We went with two policemen and I peep through the window and saw a grass cutter standing up next to the wall. When I look I saw [hampers] lying on the ground."
The RHTYSC official revealed that 95% of the stolen items had been recovered including the grass cutter, hampers, the amplifier, the electric grill and saw, and a few school bags. People have found them [school bags] scattered in Rose Hall and brought them back to us," Foster noted.
Foster thanked the police and residents for their assistance in recovering the stolen items.
Around the Web