A farmer was yesterday placed on $100,000 bail by a city magistrate after he was accused of fraudulently converting his friend's money to his own use and benefit.
The courtroom of Magistrate Fabayo Azore, heard that on June 26, at Georgetown, Mohammed Khan, 22, of 19 Independence Street, La Grange, West Bank Demerara, being solely entrusted by Steve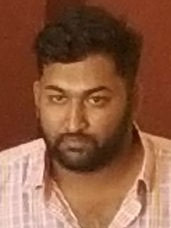 Roger with $500,000 in order to make a cash deposit into Roger's Republic Bank savings account,  fraudulently converted the money to his own use and benefit. Khan, pleaded not guilty to the charge that was read to him.
Police Prosecutor Simone Payne did not object to the defendant being granted bail. She also noted that the police file on the matter was incomplete.
Meanwhile, Khan's lawyer, also requested that her client be placed on reasonable bail.
Magistrate Azore later granted Khan $100,000 bail and adjourned the matter until August 2.
Around the Web